Whether you recently purchased your first RV, or you are re-stocking for the season, it is important to make sure you have all the correct accessories to enjoy your camping experience. We have created a list of seven essential RV accessories which will help you connect safely to campground power sources, maintain your sewage system, provide clean drinking water, and more!
Of course, every RV has different needs, so make sure you check with your manufacturer or local dealer to obtain the right supplies for you. If you have questions or need to purchase an item, contact your nearest Campers Inn RV Parts & Accessories center, and we will be happy to help!
1) 30-50 and other electrical adapters:
Connect RV to park power sources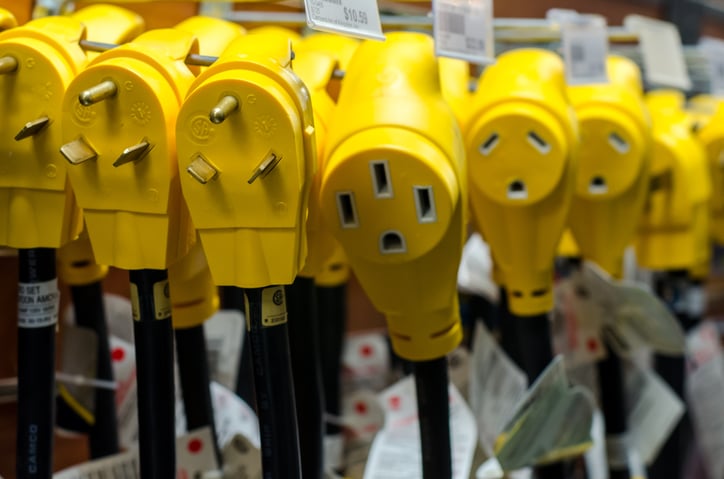 2) Surge protector/guard:
Keep electrical system safe when using campground power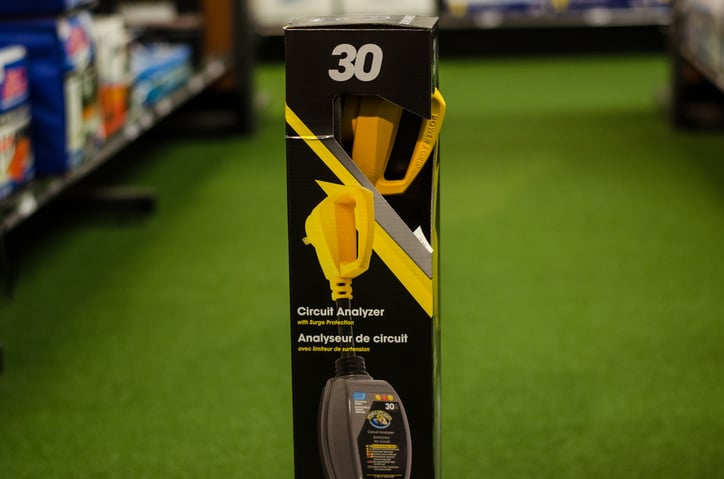 3) Toliet chemicals:
Break down waster and toliet paper in holding tanks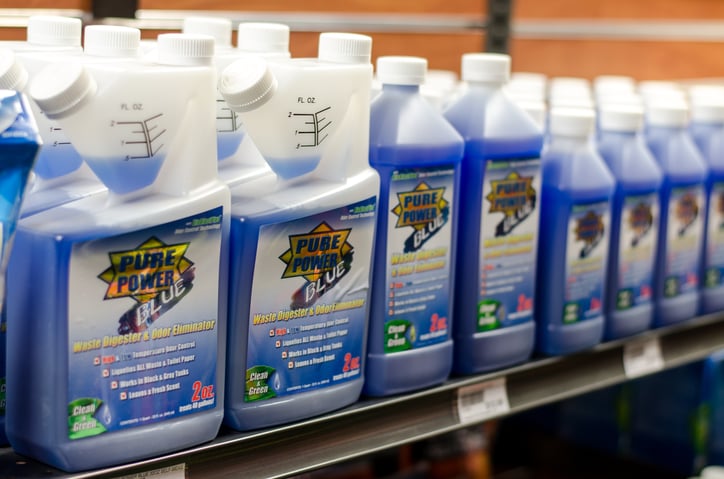 4) RV sewer kit (including hose):
Empty black and gray water tanks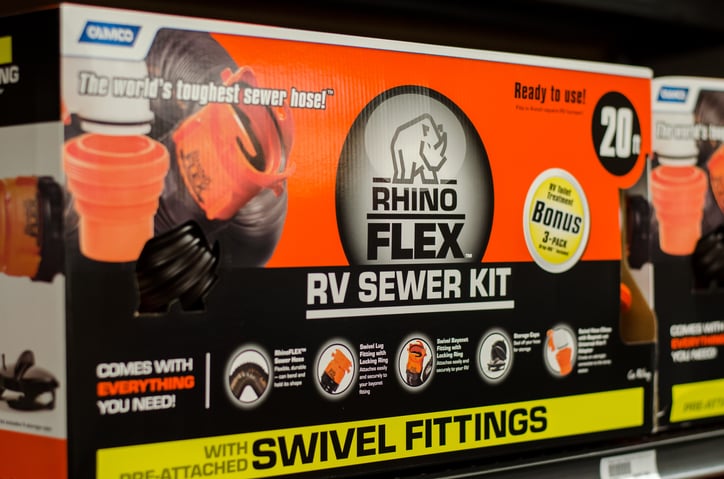 5) Water pressure regulator:
Regulate campground water pressure to protect RV plumbing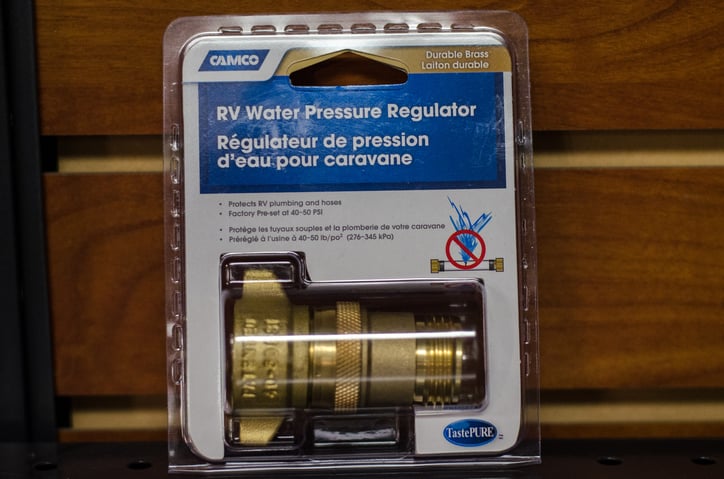 6) Drinking water safe hose:
Maintain clean drinking water source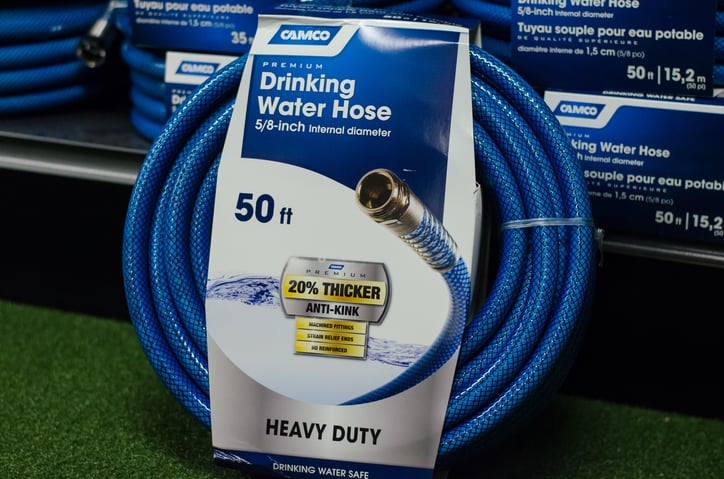 7) Leveling blocks:
Ensure vehicle is level when parked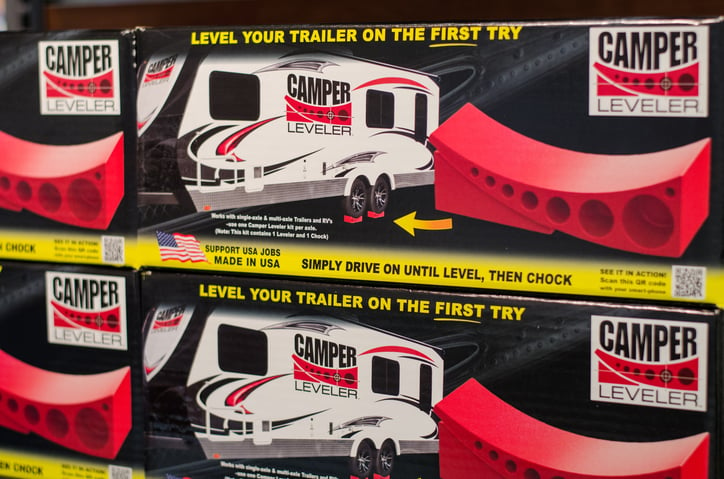 All stocked up and ready for camping season? Download our RV Adventure Checklist Guide to make sure you pack everything you need for your next trip!