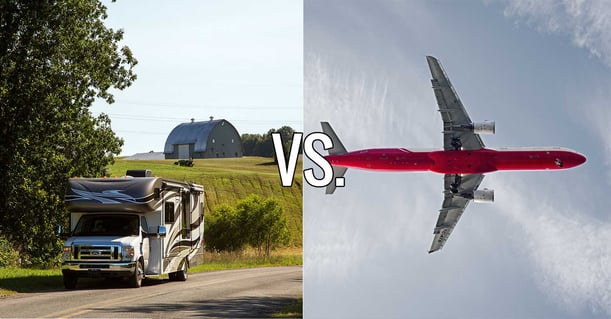 Vacations are supposed to be fun. But sometimes, getting to your destination can be a bigger headache than you were expecting, especially if you are traveling by plane. The next time you are planning a trip, consider swapping the flight for an RV road trip. With fewer hassles, more freedom and extra comfort, an RV can turn the part of a vacation you dread into the part you'll remember for the rest of your life.
Keep reading for our top 5 reasons why RV travel beats flying.
1) Deal with fewer hassles
Plane travel these days has become ever more time-consuming and aggravating. You need to arrive 90 minutes before your flight to trudge through security, get poked and prodded, and hurry up to wait by the gate. Once the plane arrives (hopefully on time), you'll be stuffed into an overcrowded fuselage with dozens of other cranky travelers for the rest of the flight.
With an RV, once you've finished packing, you can hop in the front seat, turn the key and head off on your adventure. You'll enjoy the comfort of your own vehicle, the company of your family and loved ones, and the ability to sing along to your favorite tunes at the top of your voice!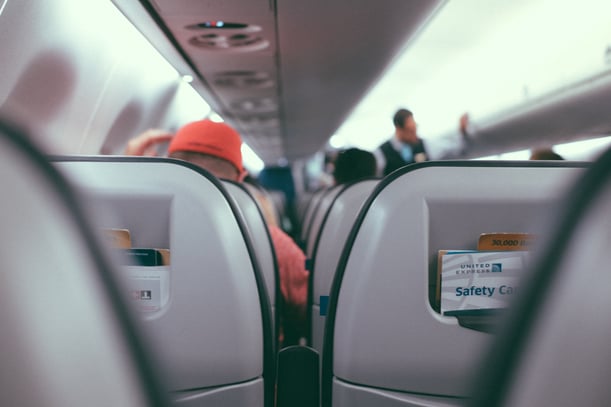 2) Embrace spontaneity
When you take a plane, you'll travel directly from airport to airport (or airport to airport to airport, depending on how many transfers you have to make). Shuffling to the bathroom is probably your only chance to stretch your legs.
With an RV, you are in charge of your own schedule. Maybe you want to take the quickest route to your destination, or maybe you want to amble along a scenic road. Did you see a sign for an interesting attraction? Go and check it out! Hungry? Find a nearby park and have a picnic, or stop by a local restaurant. You can even change your whole itinerary on the fly if you feel like it.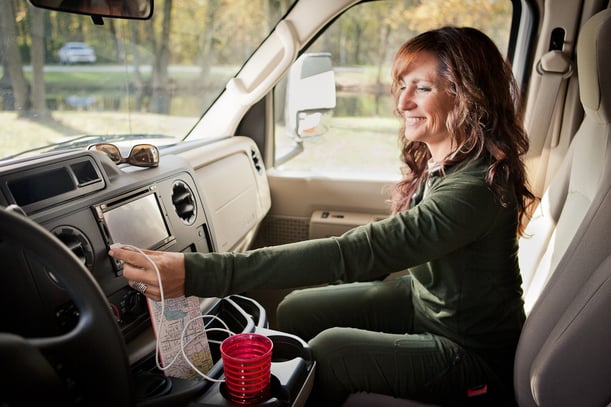 3) Experience the landscape
Planes typically cruise at 39,000 feet above the ground. If you are lucky enough to get a window seat, you'll most likely be looking down at the tops of clouds. Otherwise, you'll be stuck staring at the headrest in front of you.
RVers, however, can experience landscape fully as it rolls by their window. You'll see how it changes from state to state and region to region. Many RVers plan their trips along scenic byways like the Blue Ridge Parkway to bask in the country's mountains, forests, deserts and more. Even better, instead of a sleeping in a cookie-cutter hotel, RVers can relax in the natural surroundings of a campground.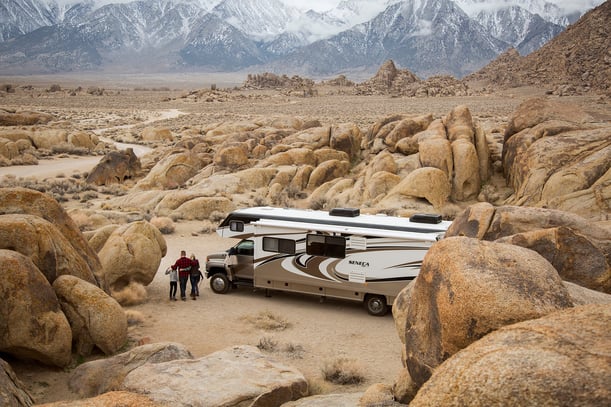 4) Bring all your toys and sleep in your own bed
Traveling by plane most likely means you will be sleeping in a hotel and sharing a bed that thousands of others have slept in. RV owners can enjoy the peace of mind that comes with sleeping in their own bed, and on their own sheets, every night. You'll never be surprised by the quality, comfort or cleanliness of the mattress.
RVers can also pack as much stuff as they want without worrying about baggage fees or lost luggage. You can keep your clothes wrinkle-free in the closet and have access to everything you brought whenever you might need it. You can also bring along items that would be difficult to bring on a plane, like mountain bikes, canoes, grills and more!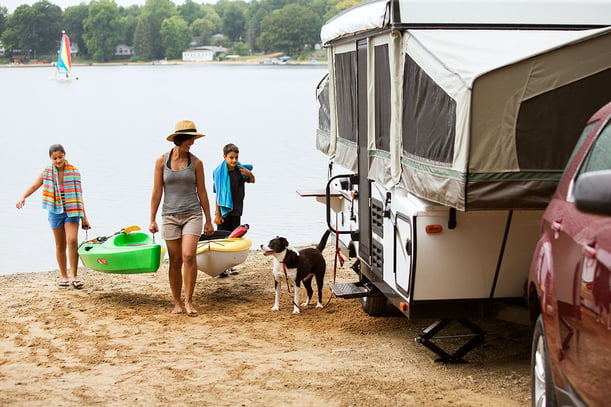 5) Control your costs
Tickets. Taxes. Fees. Rental cars. Hotel rooms. Eating out. The costs that come with vacation travel can stack up quickly. However, RVing gives you more opportunity to control what you are spending. You can choose what type of campground you'll stay in or even driveway surf to save money. You can cook your own meals instead of visiting restaurants every night, and you'll be spared all the expenses that are being packed into flying on a plane. In fact, a 2008 study found RV vacation travel to be 23-59% less expensive than other forms.
Ready to start your own RV adventure? Download our guide to the most frequently asked questions when shopping for a new RV!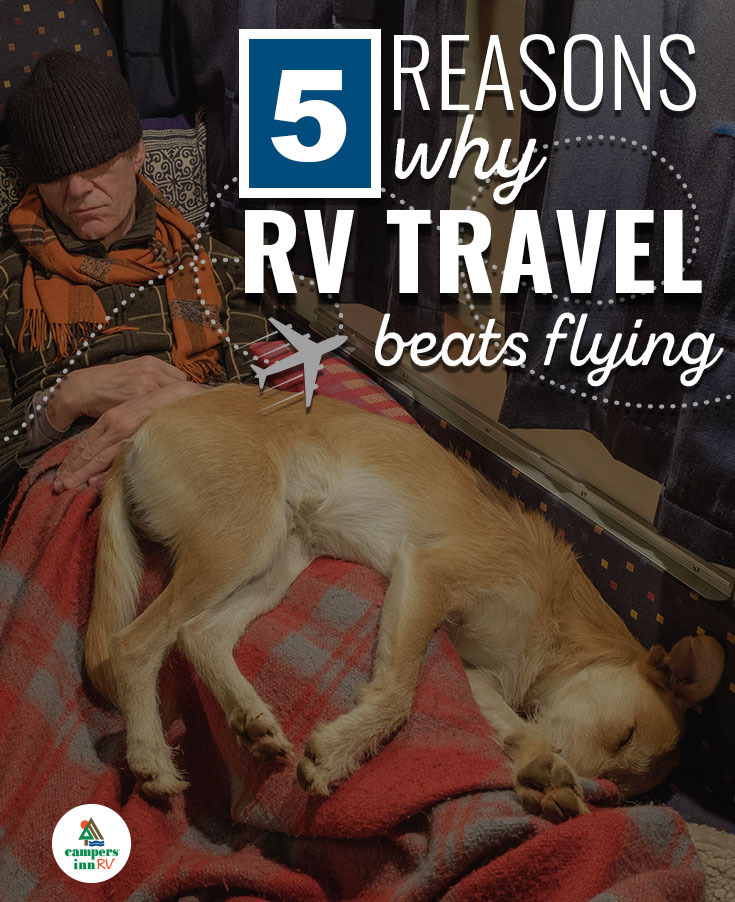 All RV images courtesy of GoRVing.com