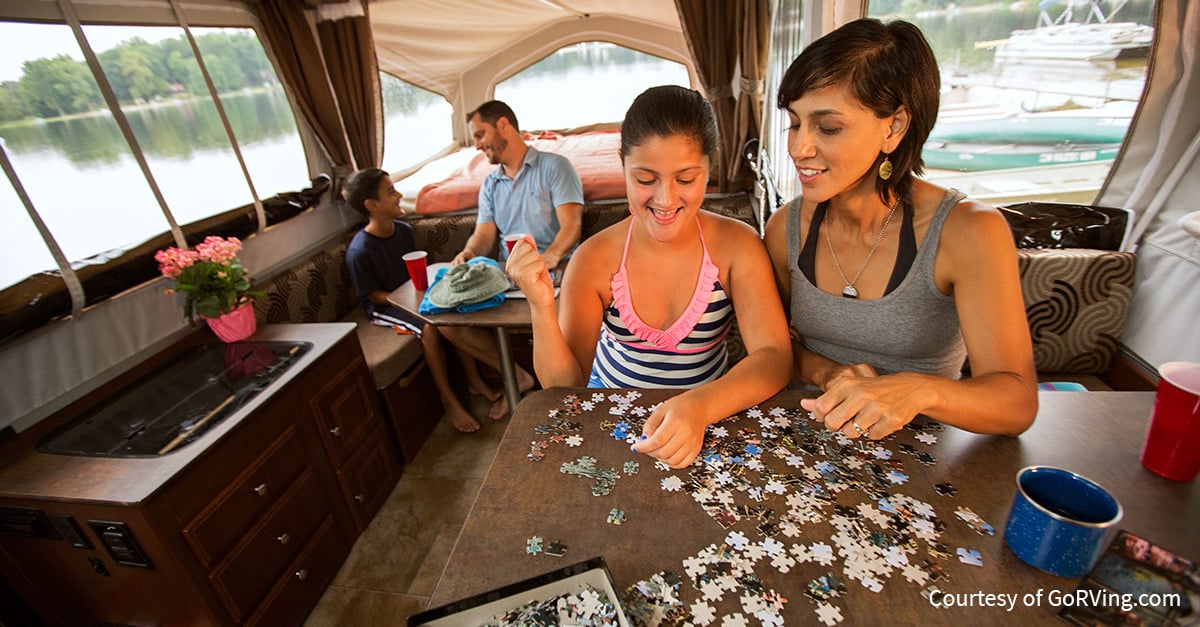 If you are ready to upgrade from your tent into an RV, a pop-up camper is the perfect place to start. Pop-ups are a cost-effective, easy-to-tow entry into the RV lifestyle for families of all budgets.
In this blog, we are highlighting 5 different options to consider, from just-the-basics models to spacious, feature-rich packages. If you are interested in learning about other RV types, download our free Towable RV Guide today!
Under $10,000 MSRP
Forest River Rockwood Freedom Series 1640LTD ($7,784 MSRP)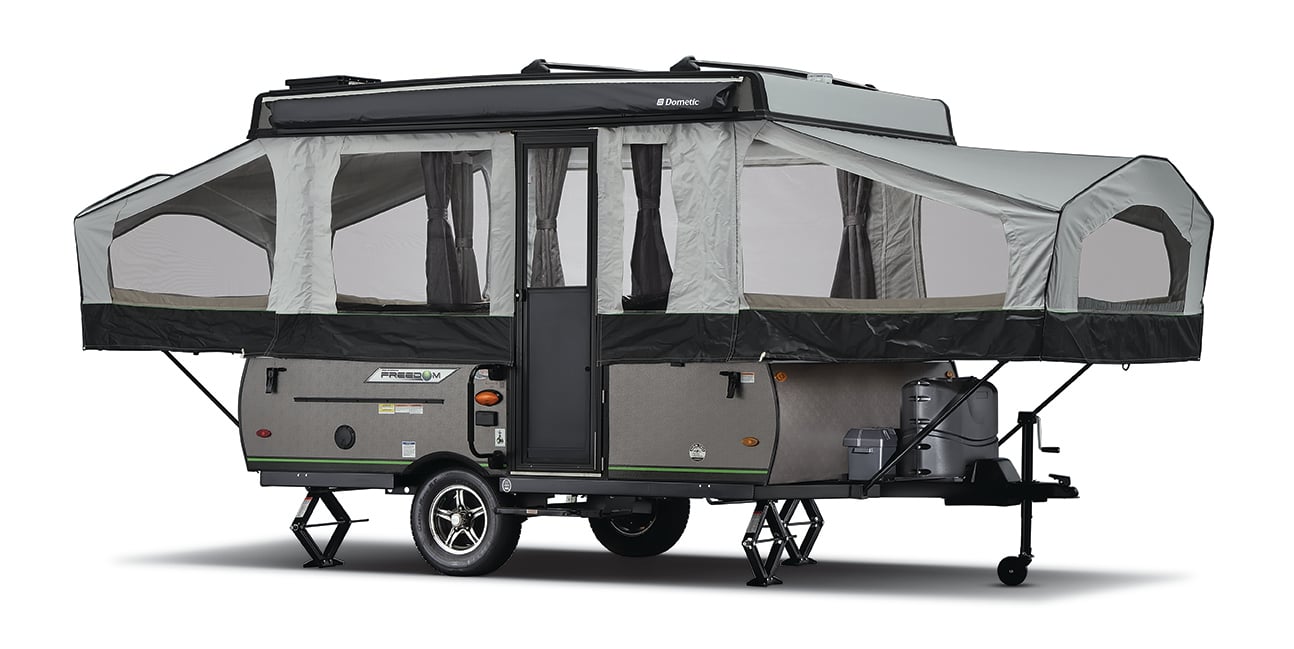 Great entry-level option
Carry-out range
7' awning
The Forest River Rockwood Freedom Series is an excellent choice for tent campers who dream of getting off the ground. It is a compact and convenient entry-level RV for families and couples who want more comfort during their outdoor adventures.
The 1640LTD features two tent-end beds, a dinette and a sink with an optional refrigerator. The carryout range lets you enjoy cooking outside or inside depending on the weather, and the 7' awning offers a shady place to relax on warm summer days.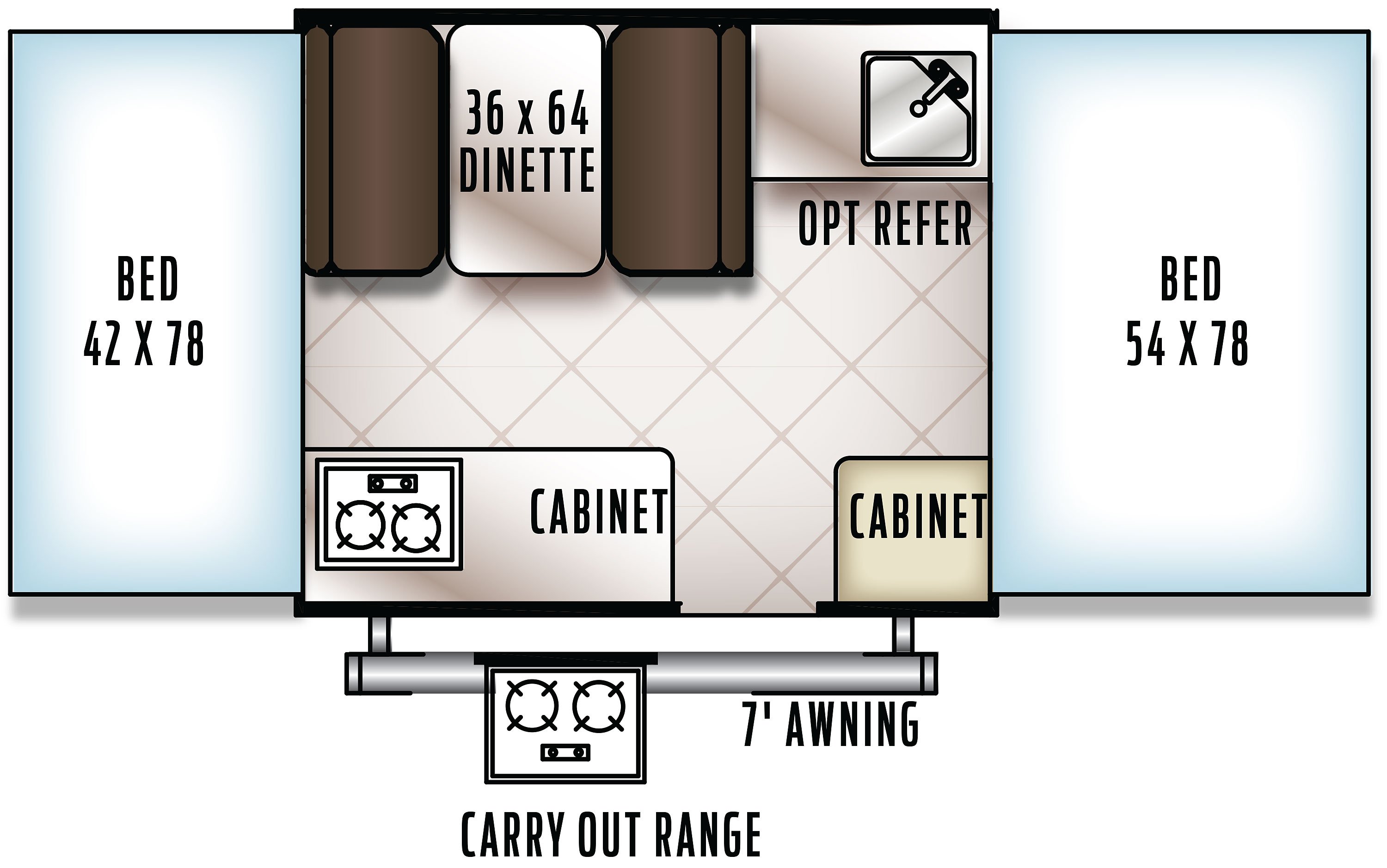 Under $15,000 MSRP
Forest River Rockwood Extreme Sports 1910ESP ($13,787 MSRP)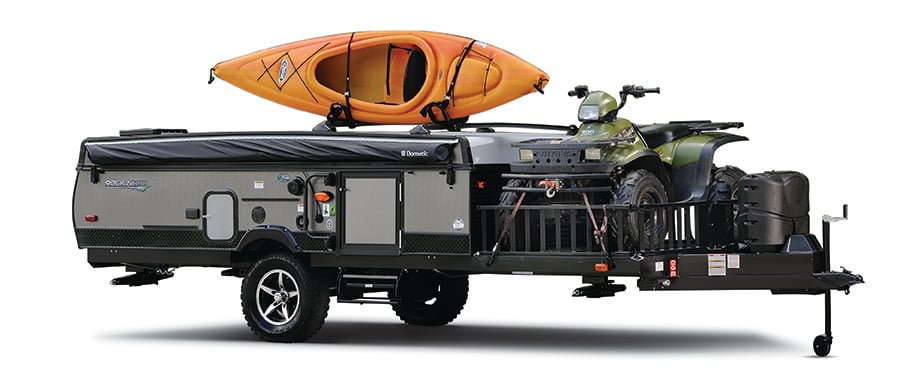 1' of tire clearance
ProRac systems roof support for outdoor equipment
Exterior gas grill
The Forest River Rockwood Extreme Sports Package is designed for people who love outdoor activities like biking, canoeing, surfing and more. The ESP is outfitted with ProRac Systems crossbars on the roof to support your equipment, and it features 15" tires for a foot of clearance space when you travel.
The 1910ESP model includes two tent-end beds along with a gaucho/bed for additional sleeping space. The dinette includes an extension for more meal space, and the combination of an interior range and an exterior gas grill give you plenty of cooking options. The easily accessible front storage lets you pack all the gear you'll need for your trip.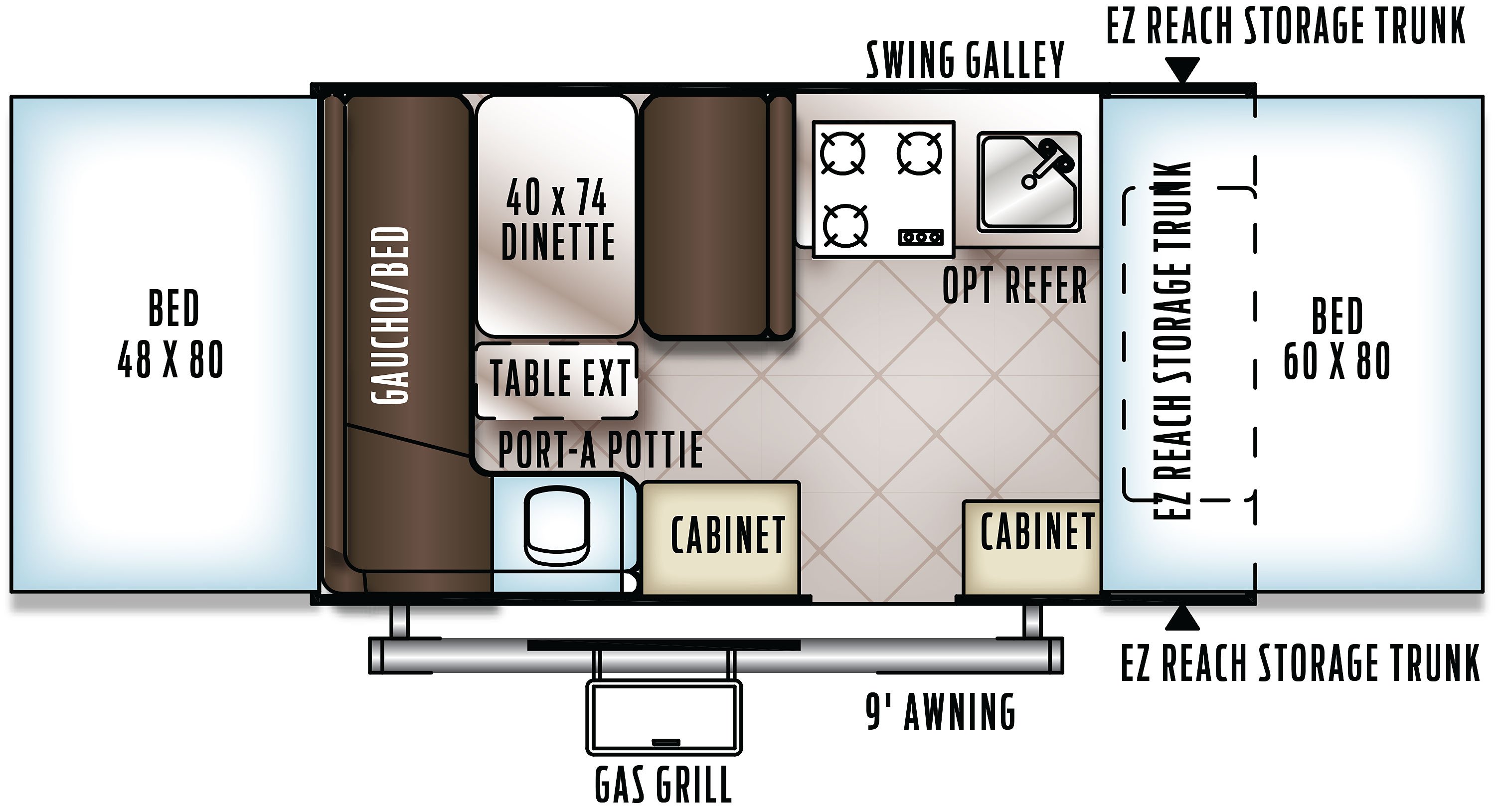 Under $20,000 MSRP
Forest River Rockwood Hard Side High Wall Series A212HW ($17,002 MSRP)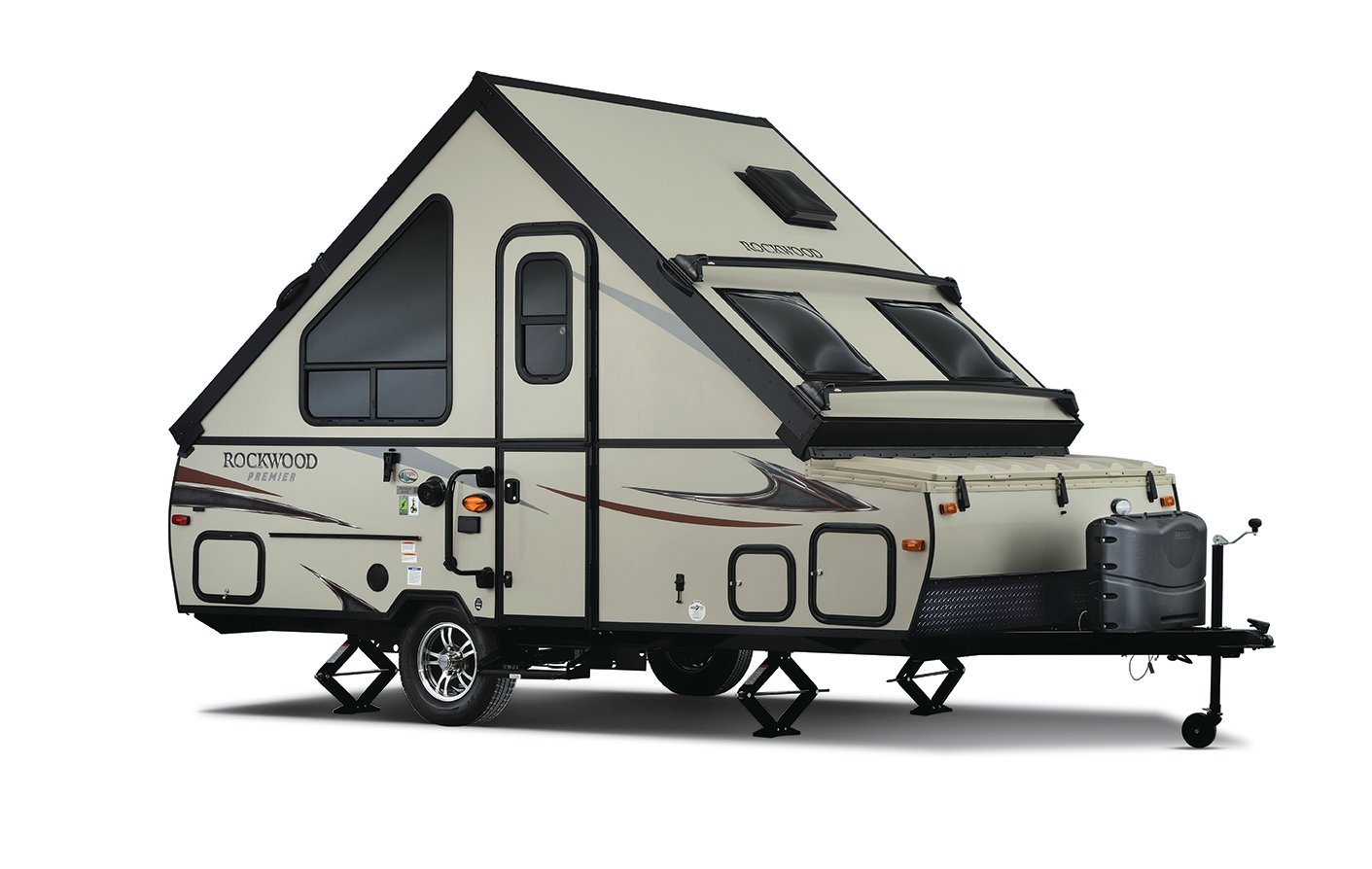 Collapsible fully-enclosed fiberglass exterior
Flip-up bed storage
Wi-Fi range extender
The Forest River Rockwood Hard Side High Wall Series offers a fully-enclosed fiberglass exterior that folds into itself for easy towing and travel. It combines the flexibility of a pop-up with the solid construction of a travel trailer for a convenient and affordable camping experience.
The A212HW model features a flip-up bed opposite a 50"x80" dinette. In between, it includes a three-burner stove, sink and an extra-large refrigerator. You'll find plenty of storage in the front and back, as well as under the bed. The standard Wi-Fi range booster helps you connect more smoothly to campground Wi-Fi systems.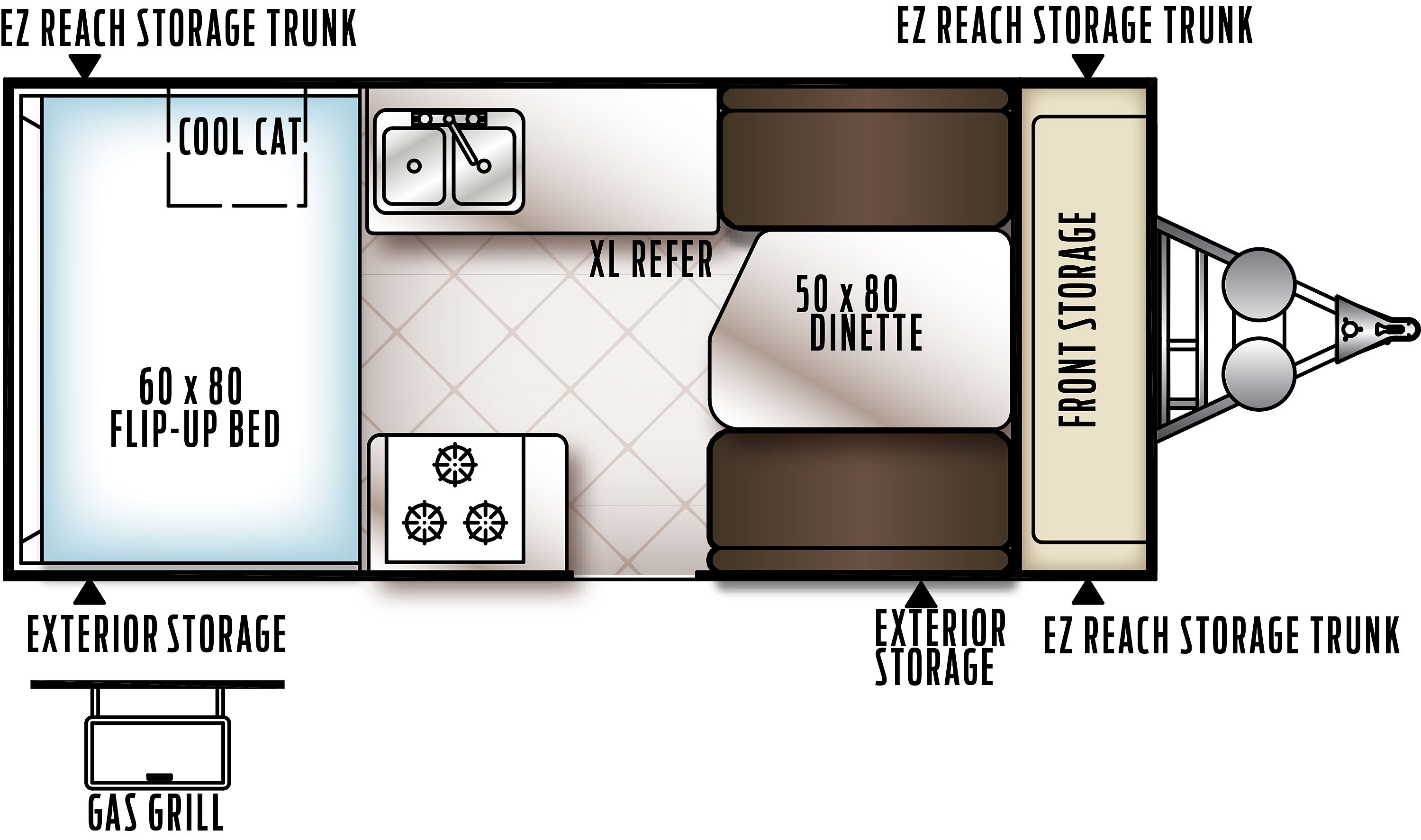 Forest River Rockwood Premier 2716G ($17,395 MSRP)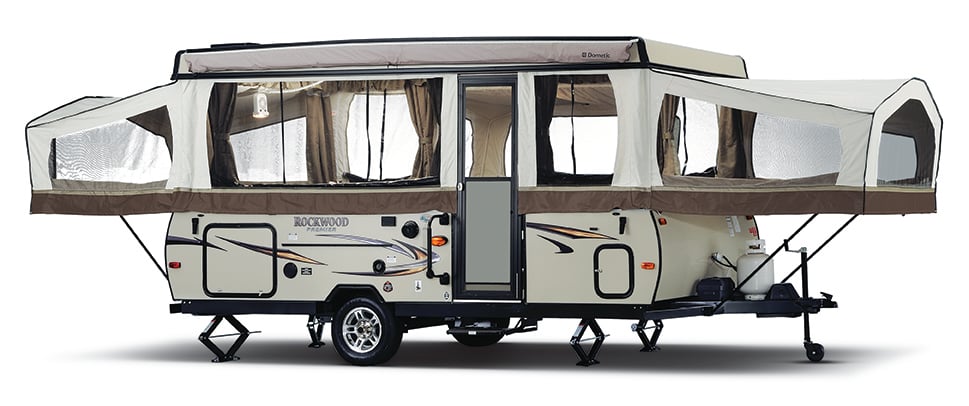 Roomy dinette slide-out
Heated mattresses
Power lift system
The Forest River Rockwood Premier Series is a spacious, top-of-the-line pop-up camper. It features heated mattresses and a slide-out dinette for extra comfort while you camp. Set-up is a breeze with its time-saving power lift system.
The 2716G model includes a sofa bed across from the dinette slide-out for additional sitting and sleeping space. It also offers a shower cassette and toilet so you don't have to worry about public restrooms. The exterior refrigerator and gas grill will let you have amazing cookouts at the campsite.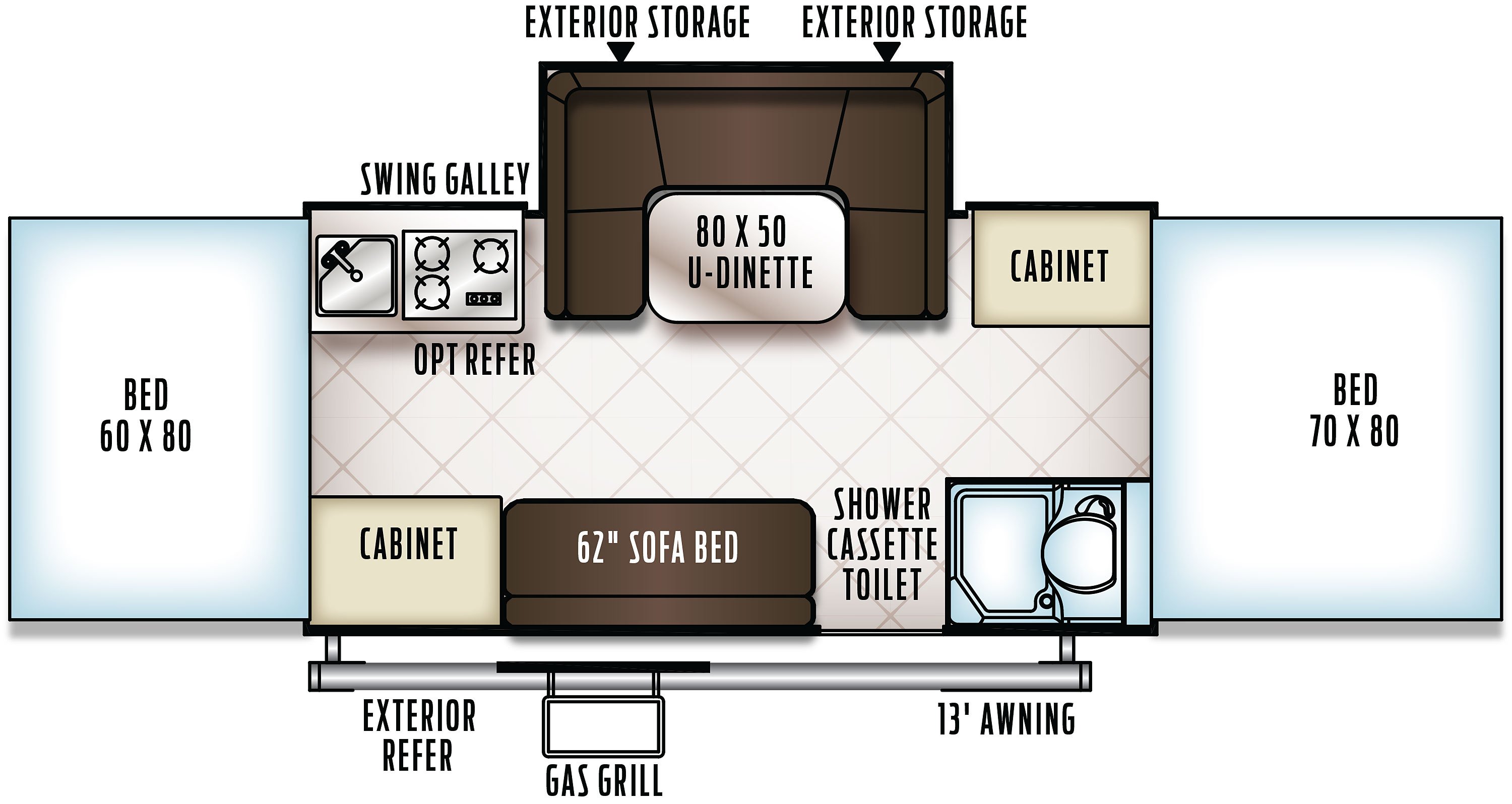 Under $25,000
Forest River Rockwood High Wall Series HW296 $21,837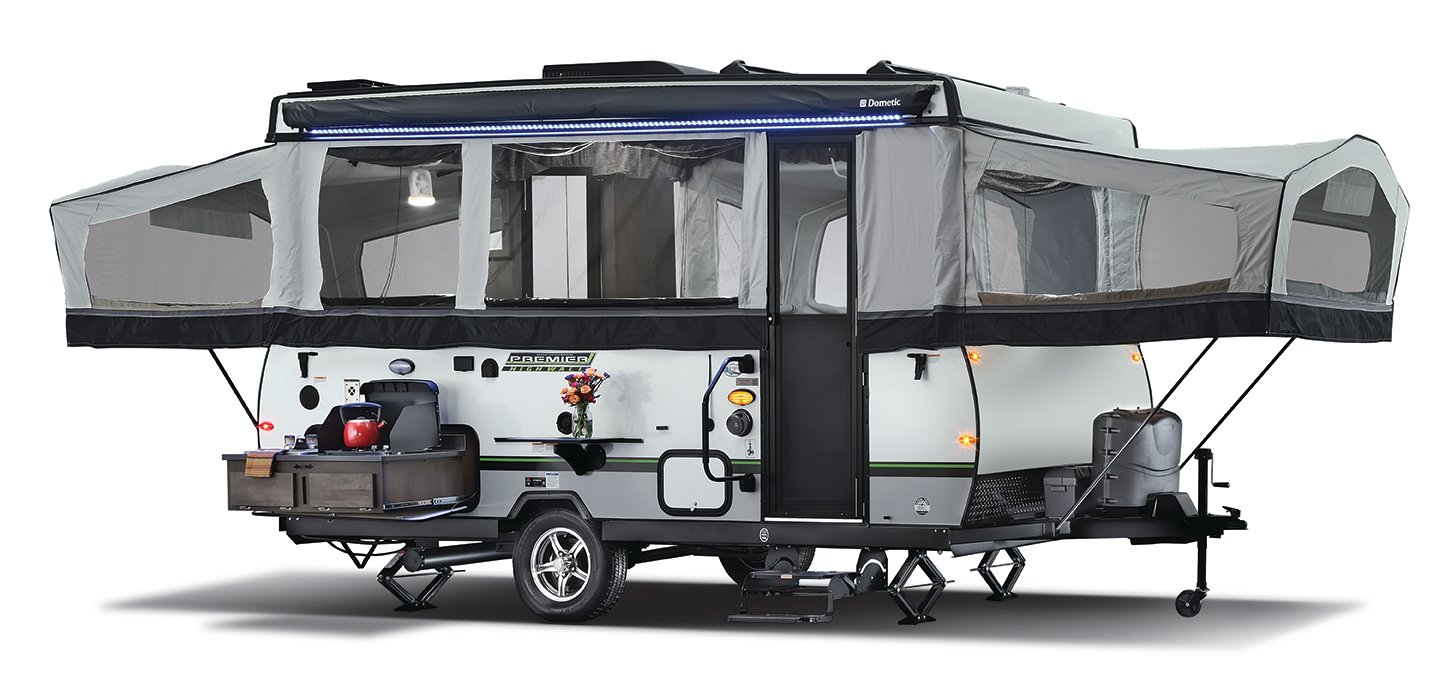 Lightweight and spacious
Full standing shower
13' awning with outdoor gas grill
The Forest River Rockwood High Wall Series offers increased space for family camping in a lightweight package. The High Wall series features two tent-end beds and a dinette slide-out, as well as a full-sized, enclosed shower for increased privacy.
The HW296 model includes a kitchen with a sink, three burner stove, microwave and optional refrigerator. Its sofa and u-shaped dinette convert into additional beds for more sleeping space. Outside, the gas grill is shaded by a 13' awning, and the abundant storage lets you bring all of your favorite camping supplies on your trip.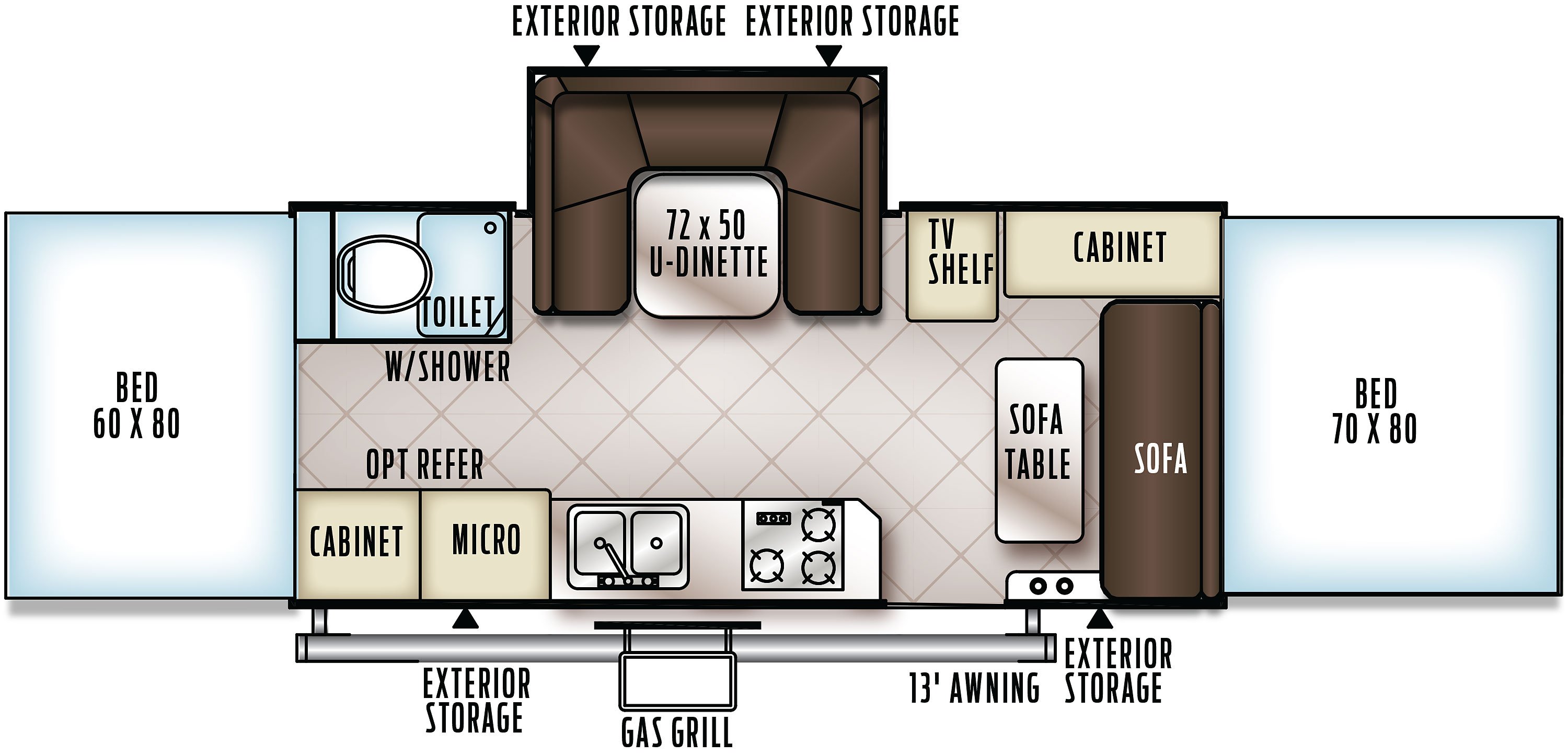 Are you interested in learning more about RVs and the RV buying process? Download our free RV Buyer's Guide and FAQ today!