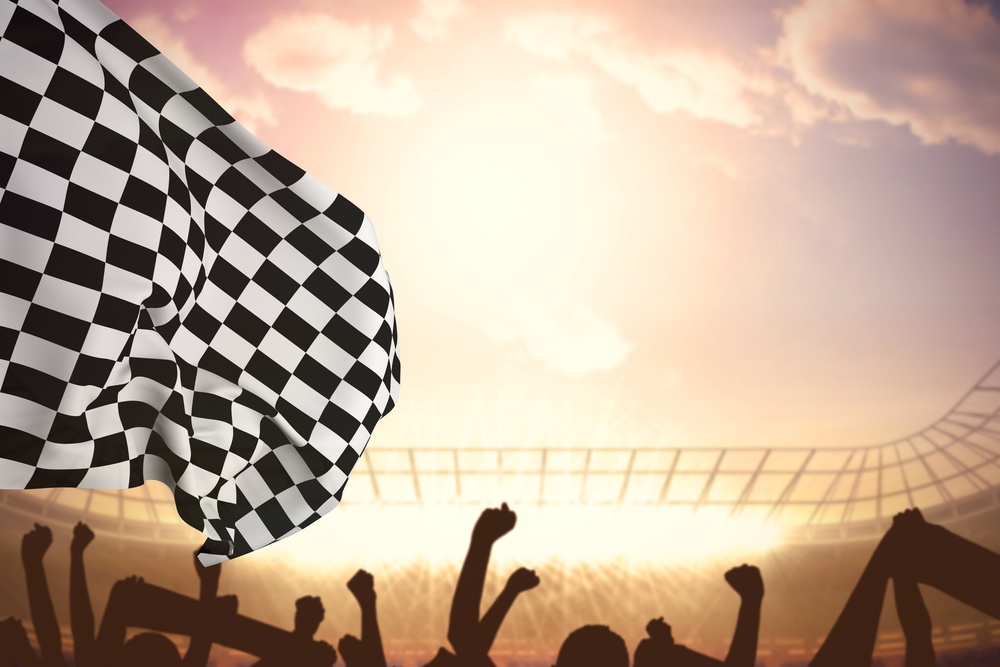 NASCAR RV resorts make RV'ing and stock car racing a match made in motor vehicle heaven. With an RV, you can bring your own party to the race track, and celebrate the twists and turns of a high tension race weekend with a community of fans. Book a site on the infield of the track for an up close and personal view of the race, or reserve a spot in an outside lot to cut down on driving to and from the race every day. Many tracks even have dedicated family areas if you are looking for a quieter option. Make sure to fill your RV's fridge with burgers, brats and sausages for a delicious tailgate party!

We've selected a few of the best NASCAR RV resorts on the East Coast for RV camping.

Daytona International Speedway

The Daytona International Speedway infield is packed with options for RV camping. Packages start at $1,030 for the Geico Horseshow RV Camping area, which is for self-contained RVs and does not offer hookups. More expensive options provide different views of the race and additional amenities. Premium camping areas feature electric and water hookups. The most luxurious package runs $2,900 for a campsite with hookups along the infield lake, Lake Lloyd. Tent camping for pop-ups and trailers under 20 feet is also available. The Geico Park West lies just outside the park for campers with tickets to the stadium.

Atlanta Motor Speedway offers infield and outside RV camping opportunities. Infield camping at the RV-only Flock Brothers Corral provides 15' x 40' spaces and costs $300 per weekend. The High Speed Corral offers tent and pop-up camping on 10' x 30' plots at $200 per weekend. The infield camping area also has camp showers and a dump station.

Outside, the speedway has numerous options for RV camping from affordable unreserved spots starting at $75 to premium reserved sites with full hookups costing up to $500 per weekend. Dedicated family areas are also available with full time security and strictly-enforced quiet hours.
Charlotte Motor Speedway has several infield camping packages available. Self-contained spots range from $150 to $300 for four nights. Make sure to check the height restrictions to find the right fit for your camper. Restroom and shower facilities are available. The speedway also offers premium infield camping with electric hookup and a giant HDTV to watch the race ($1,100 for four days). The extra-exclusive Turn 2 Overlook offers limited premium camping for a deluxe race-watching experience.
The speedway also has four campgrounds around the track facility. 7 night packages range from $125 to $150. The sites are for self-contained RV camping and do not offer hookups. Family camping options are available, as well. The track offers value packages for passes and campsites.
Pocono Raceway has several great options for RVers to camp and watch the race. All packages include four days of camping. Three choices are available for infield camping: Preferred Infield costing $275 and $325; Reserved Infield costing $250; and General Admission Infield costing $200. Pop-up campers can also use the infield tent area. Other than the infield, the raceway offers Trackside RV camping for $500 and Fenceline camping for $300. Family Grandstand camping is available for $150 or $125 for pop-ups in the tent area.
Richmond International Raceway
Richmond International Raceway offers four reserved RV parking lots for campers. Lot F ($215) and Lot J ($99-110) are dry camping only. Fee showers are available at Lot J. The Main Reserved Lot ($215 to $315) features full hookups, dump station and fee showers. The Laburnum Reserved RV Parking Lot ($215 - $270) has water and electric hookup sites, as well as dry camping. The lots fill up fast, so the speedway offers a waiting list for campers to be notified when a site becomes available.
You know you want to hit the road and get to the NASCAR RV resort of your choice. The tough part is choosing which one! Let us know in the comments below where you're headed and enjoy the race.
Interested in buying an RV to watch the races? Download our RV Buyers' FAQ to start your search!