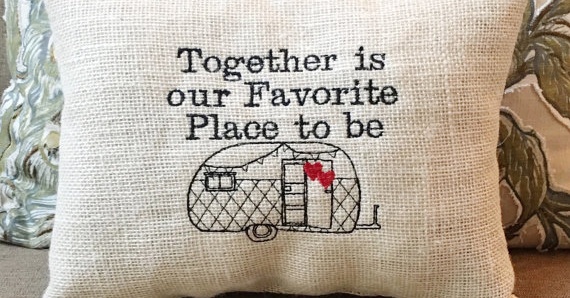 There's nothing more romantic than giving your loved one a handcrafted Valentine's Day gift.
Let's face it: handcrafted gifts are so much more personal and awesome than a boring box of chocolates. Not only are handcrafted gifts superior to mass produced items, but they are also harder to find, which makes them even more meaningful. Below, you will find a list of awesome handcrafted RV related gifts that will blow the camping socks off your RV lover this Valentine's Day!
1. Round Cedar Outdoor Wine Table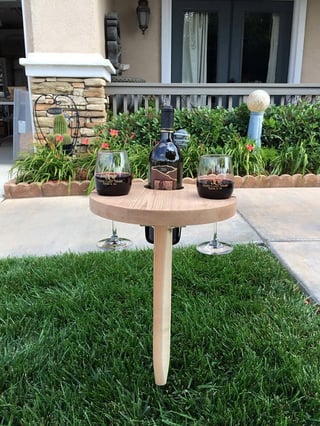 What's an RV adventure without sharing a glass of wine with your lover at your campsite? The Round Cedar Outdoor Wine Table will make sharing a glass of wine more enjoyable. The table's round Western Red Cedar surface is carefully shaped by hand, producing a smooth finish and rustic feel. There are three round cutouts designed to steadily hold a large wine bottle and two wine glasses. Furthermore, the table folds up, so it's simple to store away in your RV without taking up too much space.
Price: $49.99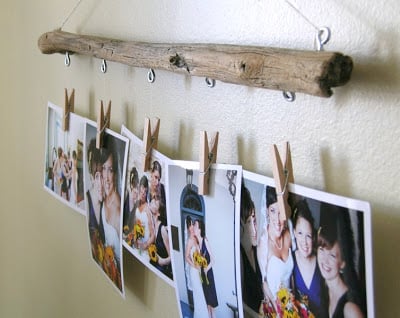 If you love arts and crafts, the DIY Driftwood Photo Hanger is the perfect gift to show your loved one how much they mean to you. Imagine timeless photographs of your favorite memories hanging from a magnificent piece of drift wood on the wall of your RV. This gift will take some dedication to create, but it will be rewarding when your loved one opens it up on Valentine's Day.
Here's what you'll need:
One piece of driftwood (or a sturdy tree branch)
Screw eyes
Mini clothespins
Cotton twine or yarn
Thread
Ruler
Scissors
Price: Very cheap if you already have all the right supplies.
3. Embroidered Travel Trailer Pillow Set (Special Valentine's Day Set)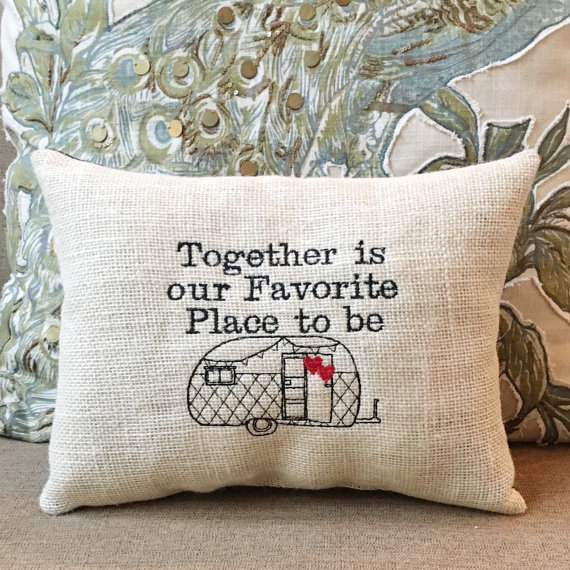 Give the gift of stylish RV décor this Valentine's Day. This set of three Valentine's Day inspired pillows will be a great addition to the aura of your RV. These pillows are handmade from burlap and machine embroidered to perfection!
Price: $50 for a set of 3 pillows
4. Home Sweet Camper Coffee Mug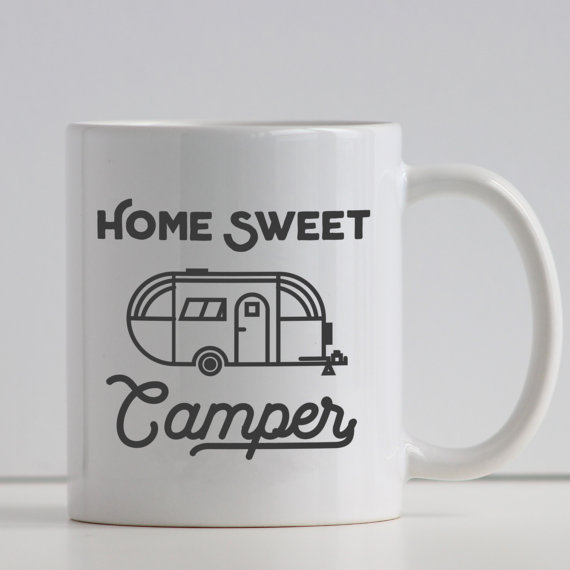 This gift is perfect for your coffee-loving significant other. They will be able to use this mug on your RV adventures or any weekend trip to a national or state park. Not only can you use this while RVing, but you can also use it at home to keep you dreaming of your next epic camping trip!
Price: $13.97
5. Personalized Carved Wood Camping Sign
The Personalized Carved Wood Camping Sign will surely put a smile on your loved one's face this Valentine's Day. These signs are custom designed to say whatever you'd like! Each sign is made of durable white cedar wood and the outside edges are painted black to provide a gorgeous contrast. Display your beautiful sign inside your camper or outside of your campsite for all your neighbors to see!
Price: $49.00
6. Personalized RV Serving Platter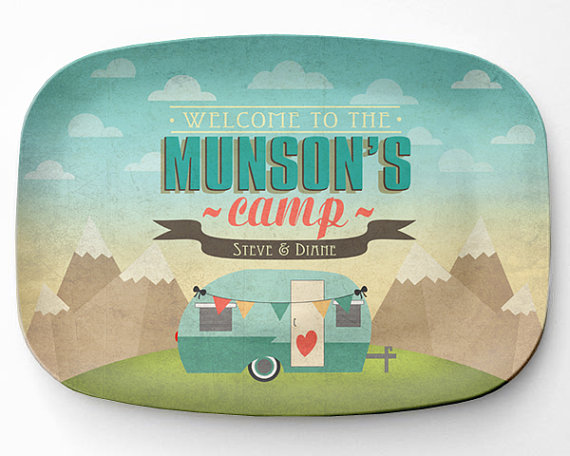 The Personalized RV Serving Platter is the ideal gift for a significant other who appreciates RV décor or cooking at the campsite. The platter's design is colorful and RV-themed. You can personalize the text to have the platter read whatever your adventurous soul desires. Furthermore, it's made of long-lasting melamine.
Price: $28.00