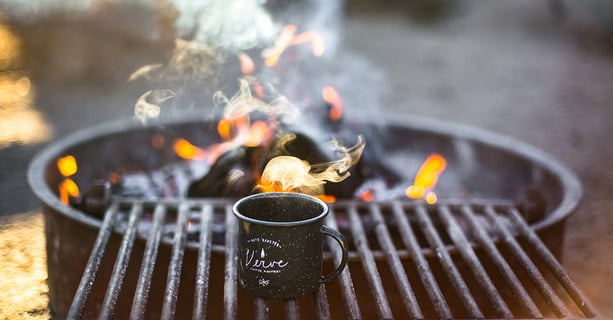 To enjoy fall RV camping to its fullest, you'll want the proper gear. If you're a rookie or are interested in acquiring some awesome new cold weather camping accessories, this list of "must-haves" will act as your best friend. Each item on this list will help enhance your fall-time RV adventures to epic proportions!
1.) AeroPress coffee maker
A fall RV adventure without coffee is like exploring a desert without any water. Coffee is your greatest companion when camping in the fall. Imagine crisp fall mornings sipping coffee and peeping at the vibrant foliage while the warmth of your coffee mug seeps into your cold hands.
The AeroPress coffee maker is currently shaking up the French press world, and you'll want one for your morning jolt. With the AeroPress, you can brew coffee inside your RV or outside at the picnic table. Similar to a French press, the AeroPress brews your coffee using gentle air pressure. This method helps remove all particulates and produces pure coffee concentrate for making fancy drinks like lattes and espressos. Fancy coffee drinks in nature? Sign me up! Additionally, you can just add more water to create a regular coffee if you please. Furthermore, the AeroPress is light-weight and super portable, so you can pack it up and take it anywhere without a problem!
Price: $25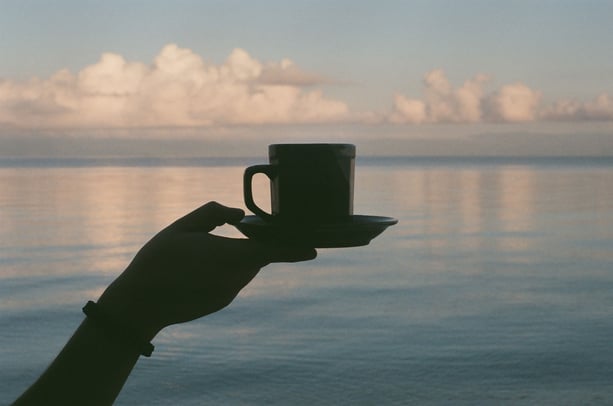 2.) Cabela's 12-Volt Travel Blanket
The electric blanket is the greatest invention for your RV's bed during a cool fall night. You'll want an electric blanket in your bed at night because your RV's interior can get frigid during those random below-freezing fall nights. You can get the most comfortable sleep of your camping life with one of these bad boys.
An electric blanket is a blanket that heats up when plugged in due to an insulated wire or heating element running through its fabric. Simple as that. This specific model comes with a remote control to manually set your preferred temperature (neat!).
Price: $39.99
Why Fall is the Best Time to be a Camper
3.) The Napsack by Poler

The Napsack will help you stay warm and extremely comfortable during your entire fall camping trip. The Napsack is a cozy, stylish sleeping bag that is typically worn as an extra-long, puffy jacket. With the Napsack, you never have to leave the warmth of your sleeping bag, and you can stay extra cozy during an entire chilly fall day. The Napsack has zippers at its shoulder so you can stick your arms out, and it has a cinch at the bottom, so you can easily open it up and stick your legs out. You can even cinch the Napsack at your waist and wear it like a coat while you're hiking or hanging out by the campfire. The Napsack also features a chest pocket so you can easily store your phone, and it has a hole to slide your headphones through the inside up to your ears (rock on!).
Price: $135.95
4.) Cabela's Adjust-A-Grill
While the convenience of cooking up something good in your RV's kitchen is fantastic, sometimes it's nice to take that cooking outside to the campfire. Cabela's Adjust-A-Grill will assist you in creating a killer campfire meal this fall. This campfire grill is super user-friendly and only requires a few steps for installation. The grill is adjustable, so you can easily raise, lower or move your food away from your campfire for complete temperature control. Additionally, the grilling surface is 16" x 16", so you'll have plenty of room to cook food for the whole family.
Price: $49.99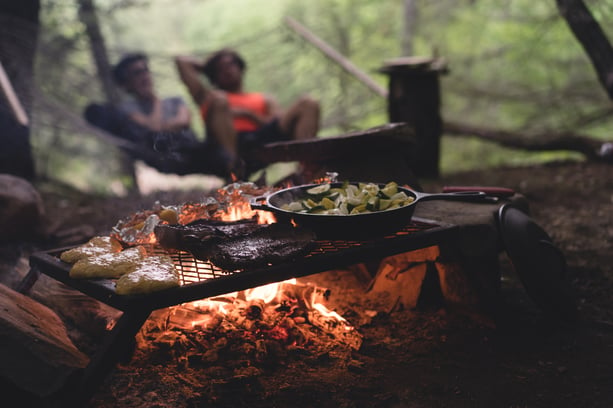 5.) Heated Accessories for Your RV's Water System
When camping during the fall, you need to be cautious about your RV's water system freezing. Temperatures can reach below-freezing at night, so it's important to have your RV's water system freeze-proof in case this occurs. If your RV's plumbing lines and water heater tank freeze, you could face many costly repair repairs that will ruin your camping trip, and, more importantly, your RV. To avoid your water system freezing, I would recommend winterizing your RV. However, there are a few accessories you can purchase to help keep your water system heated during those cooler fall days when the temperatures aren't below freezing just yet.
Freeze Ban Heated Fresh Water Hose
Small space heater for your water pump
Electric pipe heaters for your holding tanks