Do RVs depreciate? Just like other vehicles, RVs' value depreciates over time and its value depends on the brand and condition of the RV. Rare or classic RVs eventually stop depreciating and their value starts to go up if they are kept in excellent condition.
In order to determine the worth of your RV consider the following:
NADA Value - it's like a Kelly Blue Book for RVs. It is used by banks and dealers to determine the national value of your RV.
RV Listing Site - use RV listing sites like RV Trader and RVT to see what the going rate of your RV is in your market.
Large RV Dealer Sites - use large dealer sites to see what similar new RVs are selling for in your area.
When the time comes to sell or trade-in your camper, it is important to understand how much your RV is truly worth in your market, so you can make sure to maximize your profits, but not price yourself out of the market.

Learning the value of your RV can seem like an overwhelming task, so we have broken down how to research the true value and the pros and cons of either selling or trading in.
What is NADA?
NADA stands for the National Automobile Dealers Association. The NADA value of your RV is the national value of your specific year and model. The guide looks at the value of RVs that have been transacted across the country to help determine the aggregated value of a particular RV brand and model.
It is a resource banks use to determine how much they are willing to lend on a pre-owned RV.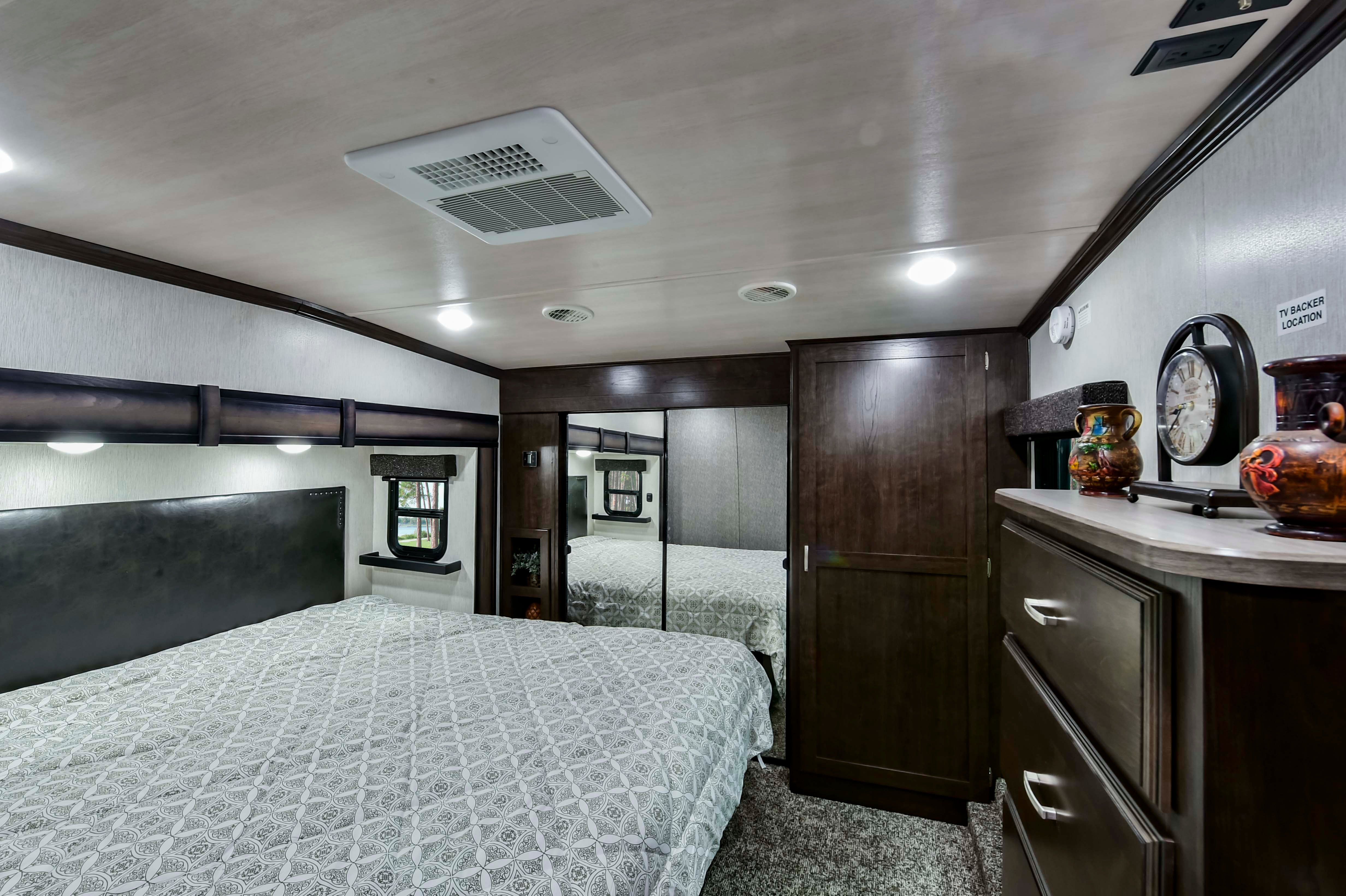 NADA Values in Different Regions
The values of RVs are different in every region. While NADA value covers the overall media value, the actual value of your RV can differ regionally because its value is dependent on the size of the market and where you're located.
For example, fifth wheels are more popular in the Northeast and toy haulers are more popular out West. You will be able adjust your selling price higher or lower than NADA, depending on what the market is willing to pay in your area.
Because of this, the NADA value may be lower or higher than the actual value of your RV. This is why it is important to research what RVs are selling for in your market, so you don't underprice your camper and lose out on money or overprice yourself out of the market and take too long to sell.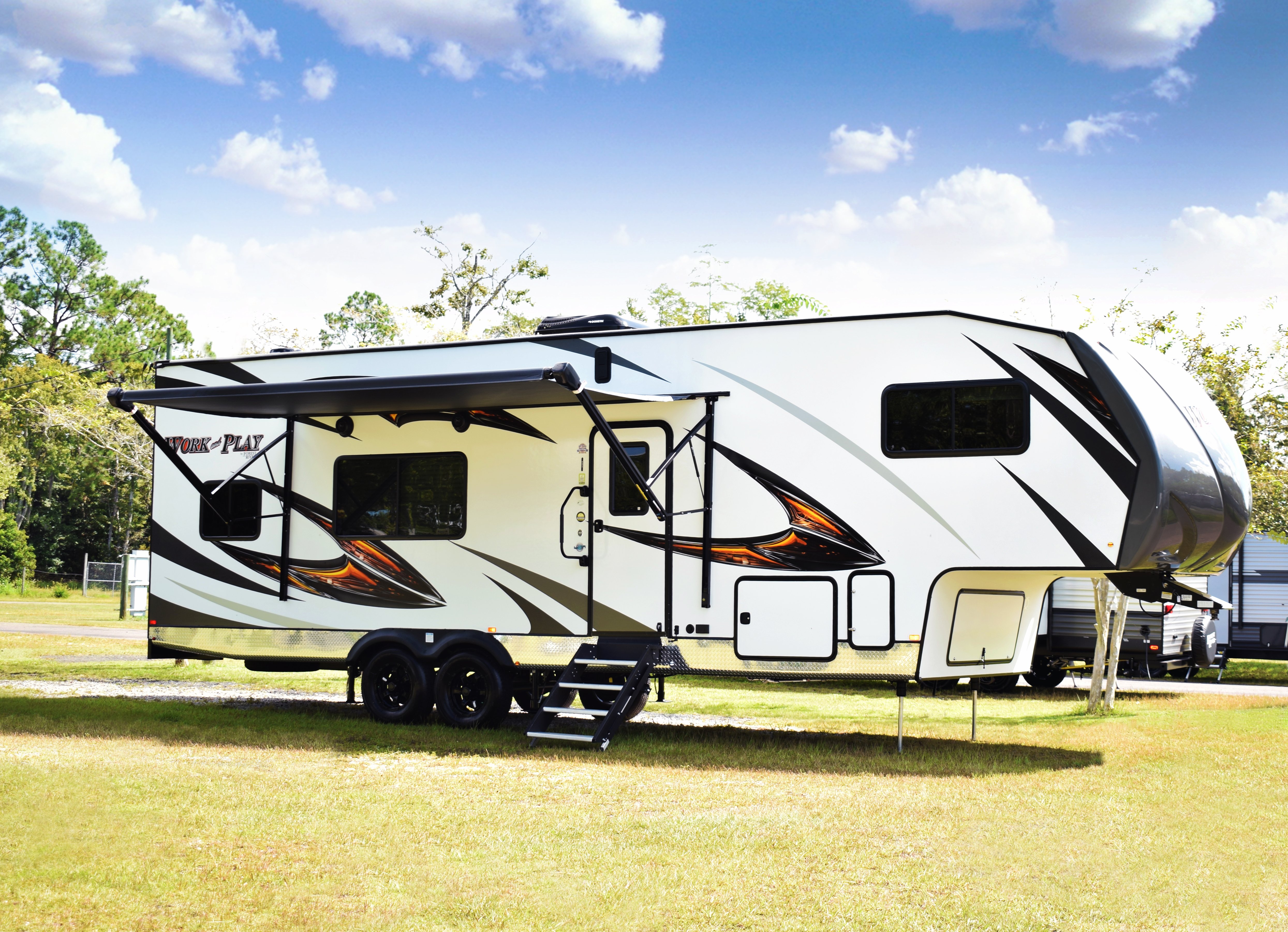 What is the Difference Value of your RV?
The difference value is the price difference between the RV you're buying and the value of what you are trading in. It's essentially the amount you are paying out of pocket for an RV. It's important to ensure that the difference value on your trade-in stays consistent with the dealer throughout the trading process.
Resources for Comparing Used RV Values
Browsing through several different resources to compare RV values is a great way to become informed on what your rig could potentially be worth. The more you know going into the process of trading or selling your RV, the smoother the process will be.
A great place to start your search is on large dealer sites or multiple listing websites such as RV Trader. These sites can show several different models and their average price range.
Some dealer websites even show recent sales, which can help give you a better idea of what particular RVs are currently selling for in your area.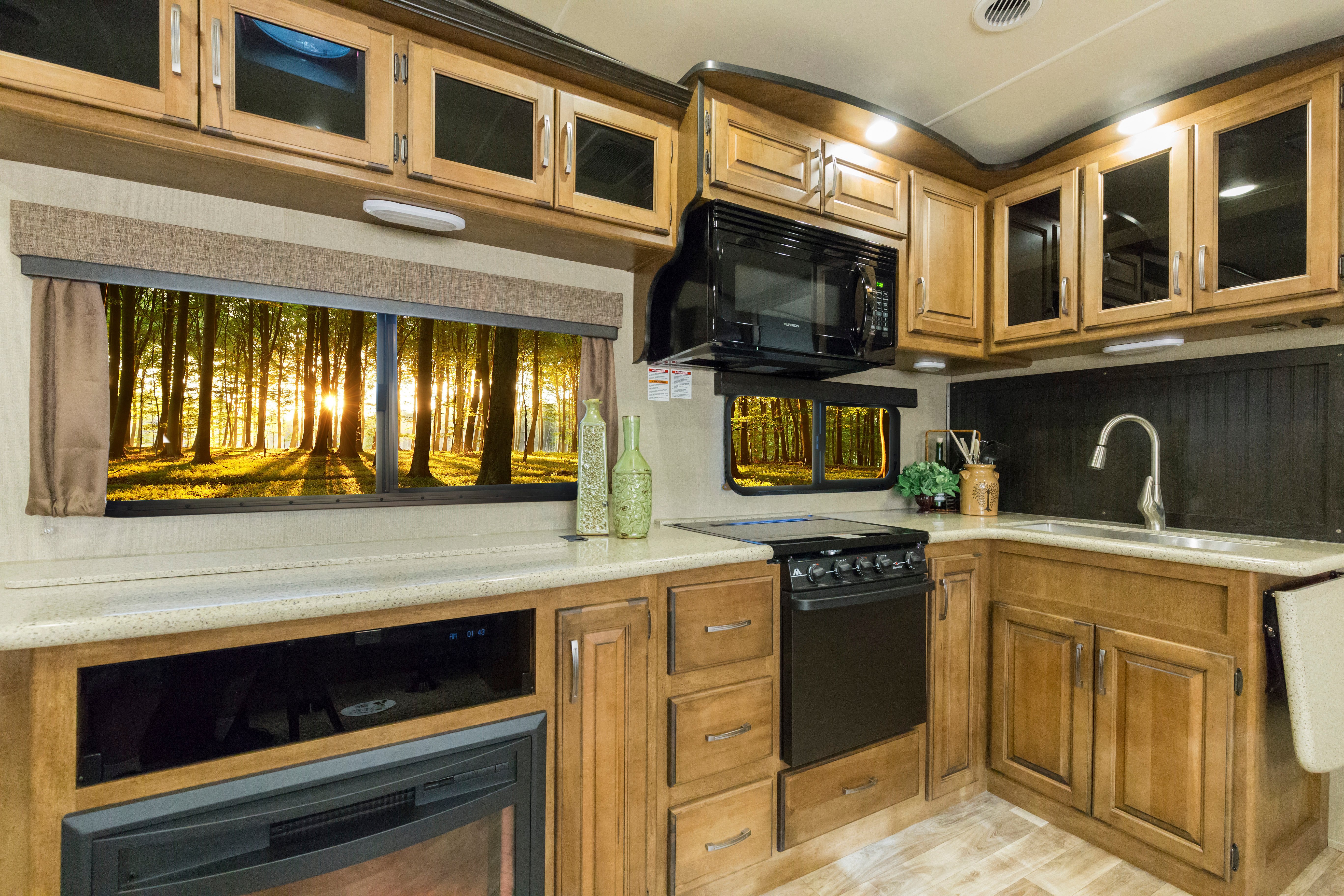 Selling Your RV on Your Own
Advantages
Selling your RV private to private gives you the option to list it for as much or as little as you would like.
If you want to sell your RV quickly, you can list it at a low price. But if you're willing to wait a little longer and believe it has a higher value, you can put it on a listing service and wait for a private sale. You might also just know someone who is looking to purchase a new RV and sell directly to them.
Disadvantages
If you're buying from a private sale you don't always know what you are going to get with the camper. If you're selling private, the customer can claim something is wrong with the RV, which can result in a possible lawsuit.
Letting a Dealership Sell Your Rig
Advantages
In most states, your RV's value is a tax benefit when you trade in. And when you are buying a used RV from a dealership, you know what to expect. Generally a reputable dealership has inspected the unit and fixed any issues before selling.
It is also easier and faster to trade your old RV in for a new one at a dealership rather than waiting for to sell it on your own.
Disadvantages
Trading your RV in at a dealership does have its downsides. You should be careful to ensure that the dealership isn't taking advantage of you and giving you a lower trade in value then what it is worth. It's important to ensure you know the value of your RV before going into the dealership.
That's why best thing to do before you sell or trade your RV is do your research! If you decide to sell through a dealership, make sure you do research on the dealer to ensure they are honest and give you the full value of your RV.
If you are interested in selling your RV or think consignment might be a good option for you, check out our blog.