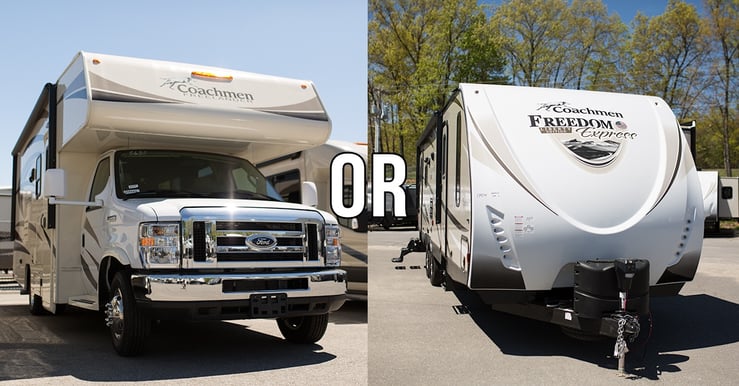 Are you going back and forth between a towable and a motorized RV? It's ok to feel stuck. Both have their pros and cons, and it all comes down to your lifestyle, your plans and your budget. If you're not exactly sure what you will be using your RV for, we will help you figure this out in the next 5 minutes!
Why you might want a towable
Towables are great for short-term trips like weekend getaways, camping at the local campground, or weeklong RV adventures. A towable RV is also perfect if you plan on staying at the same location for an extended amount of time. Ultimately, if you don't plan on journeying across the United States year-round, then a towable RV will be a good fit for you. You could use a towable to explore the country, but a motorized will be a better option for this type of lifestyle (I will explain this in more detail later).
First-timers and those new to the RV lifestyle
Young families
Those with a lower budget
Weekend adventure warriors or long-term lot campers
Pros of a towable RV:
Easy to leave your campsite with your tow vehicle to make a quick grocery trip, explore nearby attractions or indulge in local excursions
More room and are much more affordable (win win!)
Less likely to need repairs and often cheaper to repair
Cons of a towable RV:
Need a strong enough tow vehicle to pull it
More time required to set up and take down campsite
Difficult to drive in threatening weather and require practice to back up
Not the best if you plan to live a nomadic lifestyle
Why you might want a motorized RV
You might want a motorized RV if you like to pick up and go wherever and whenever. The sky is the limit with a motorized RV. You can tour our beautiful country with the luxury of home, as they include amenities such as TVs, bathrooms and kitchens. Motorized RVs are ideal for those who enjoy moving from place to place without having to worry about setting up and tearing down. If you enjoy the thought of living a nomadic lifestyle on the road, a motorized RV will be perfect for you. Not sure which class of motorhome is right for you? Check out our recent blog post Which Type of Motorhome is Right for You.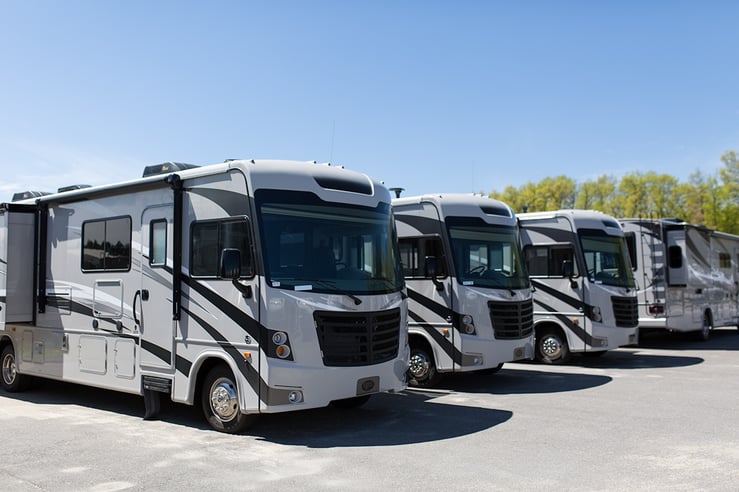 Motorized RVs are great for:
Full-timers
Retirees looking to see the whole country
Large families
Those looking to explore the country with the comforts of home
Motorized Pros:
Explore the entire country in comfort
Bathroom always accessible
You don't have to worry about setting up and tearing down your campsite
Ability to travel from one place to another with ease
Motorized Cons:
More expensive than a towable
Tend to need repairs more often than towable
More expensive to fix than a towable