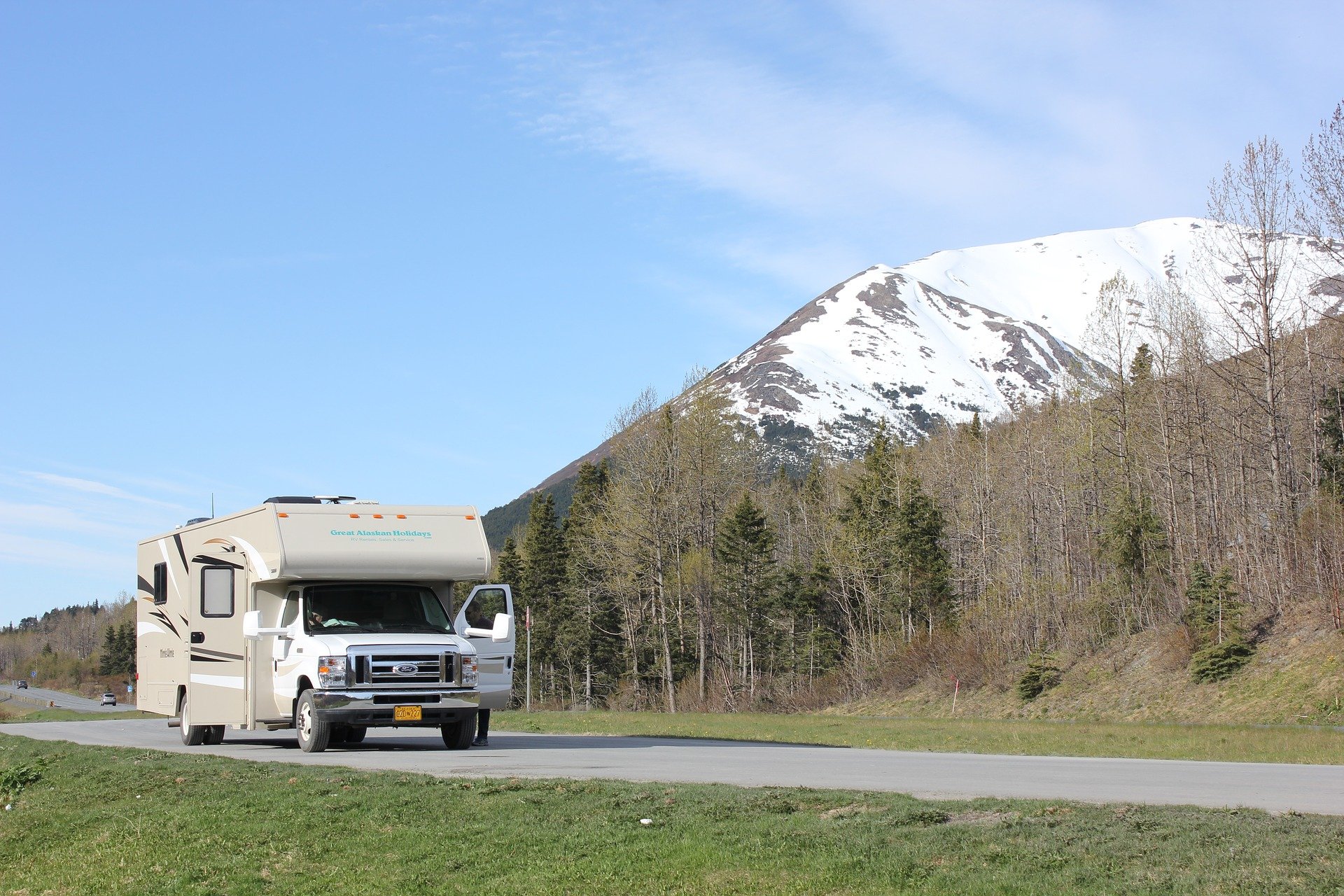 Want to join the RV lifestyle, but don't have the budget to buy new? Or just want to try out the lifestyle before jumping completely in? Many RVers choose buying used over new when just starting out.
Getting Started
When jumping into the RV shopping process, it is best to go in with a plan and to be prepared. There are a lot of things to consider when buying an RV and especially when buying used. It can be difficult to know what to expect and how to prepare. Information from various dealers, websites and articles you read could be pulling you in all different directions.
We want to make the process easier on you by discussing how to prepare and determine what you need to know before you start shopping and then, later down the road, buy.
From start to finish, we want to make sure you are completely prepared and ready to have a great experience buying your used RV for new adventures. In this blog we'll go over the following tips:
Tips for Buying a Used RV
Set a budget
Determine the features and type of RV you want
Research the RV's fair value on RV listing sites and the online NADA Guide
Research the dealership online beforehand
Make a list of questions to ask
Inspect unit thoroughly
Consider looking at dealerships further away to find the right used RV
Be patient
Set a Budget
The first thing to do before making any big purchase is to set a budget that is right for you. Having a budget helps you narrow down your options. Depending on what you can spend will determine the size, features and age of the RV you are shopping for.
Decide the Features and Type of RV You Want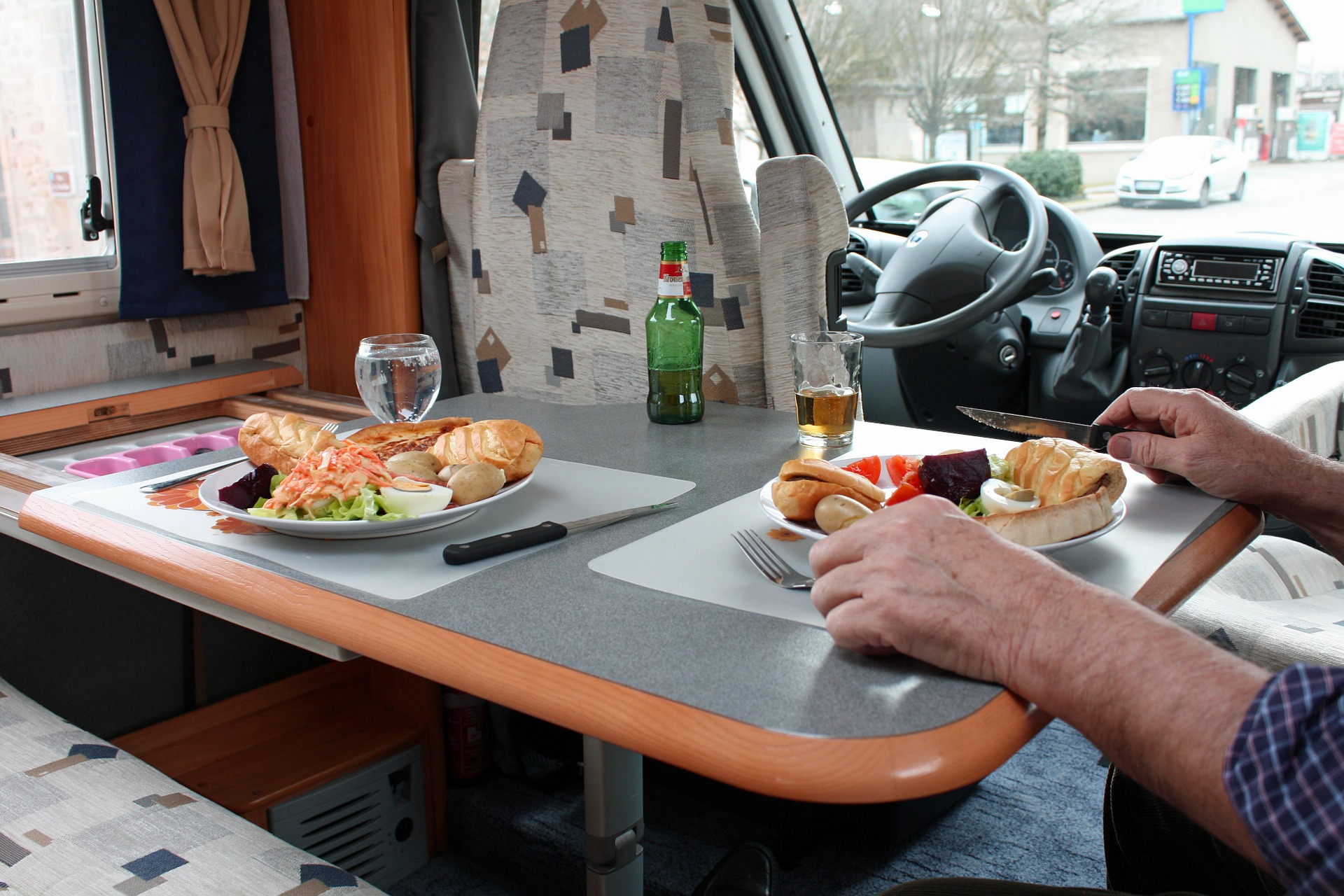 Before you start looking for where to purchase your first used RV, first decide what type of RV you want. From motorhomes and travel trailers to pop-up campers and everything in between, there are a lot of options out there.
If this is the first time you are buying an RV, you need to know what type of RV will give you and your family the amenities and comfort they'll need while out on the open road, while still fitting your budget. Knowing this upfront keeps you focused on finding the right RV.
Do you prefer a towing trailer or a motorhome? A towing unit, depending on its size, will require a large truck that has enough towing weight for the trailer. Other things to consider is how often you plan on using your RV and the size of your family. Do you want to tailgate on the weekends or boondock in national forests? All this factors into finding the right RV. If you are unsure what type of travel lifestyle you prefer, we have a handy quiz to help you figure out what type of RV is right for you based on your travel preferences.
Next step is to gather a list of features you would like to have your RV to include. If you plan on boondocking often, you might want to consider solar panels. If you want to tailgate with friends an outdoor kitchen and entertainment center might be a must have. Have a large family? Then a bunkhouse will be important to you.
Not sure where to start on deciding the right features for you? We have some resources to help. Download our worksheet to help you decide what RV features you must have.
Research the Fair Market Value
Once you know the type of RV you plan on purchasing, it's important to research and find out what is a fair price for that particular make and model. You want to make sure you go into the purchasing process with the knowledge of what is a good deal or what is overpriced.
Browse large dealer websites for the price of the unit new and use RV listing sites as well as the NADA guide values to compile what is a fair used price for that unit. NADA is a national value for dealers and banks, where RV listing sites will help you better understand what that RV is worth in your particular area.
Research Best Places to Buy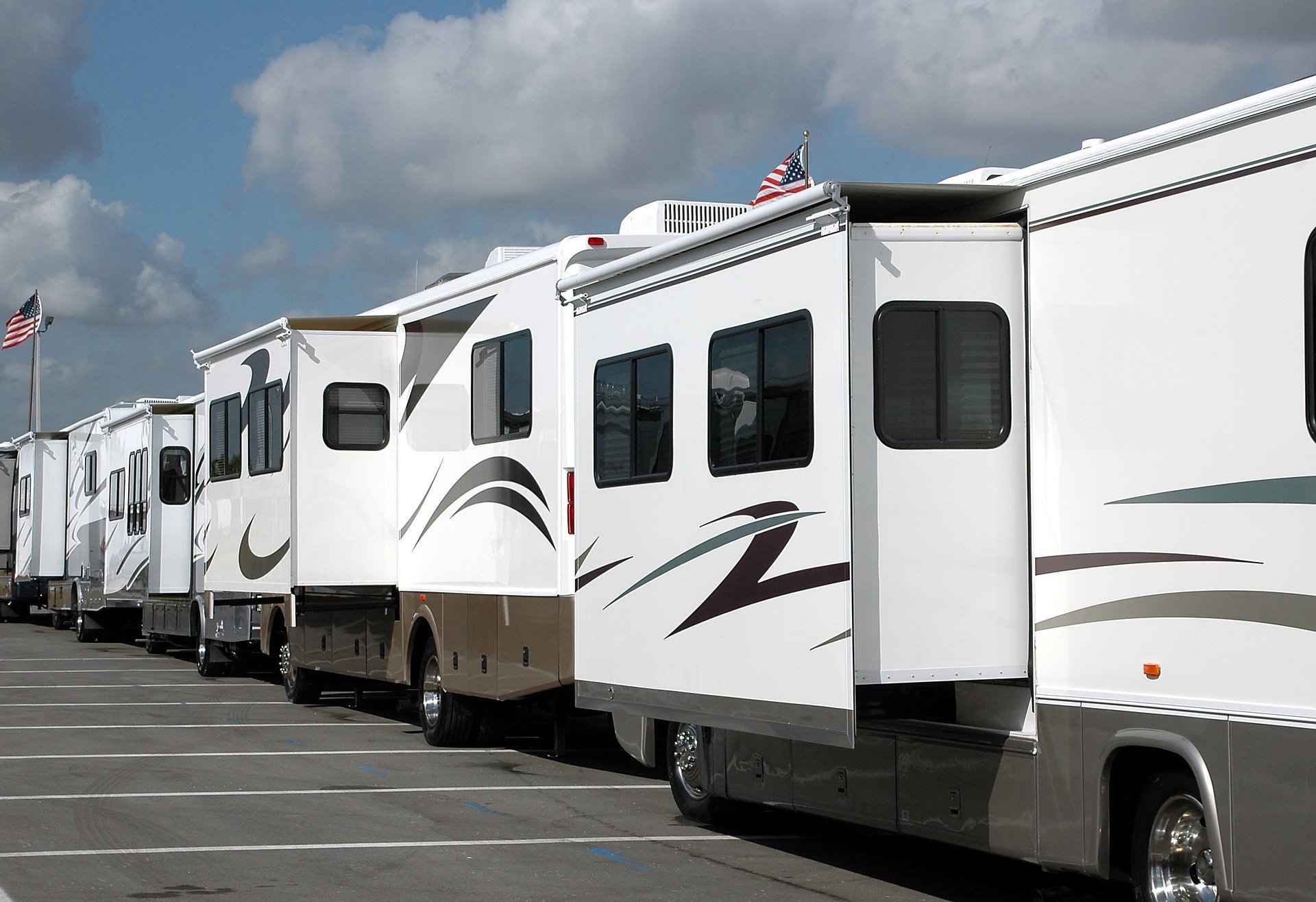 Finding a reputable dealership that you can trust to purchase your RV from is one of important steps when buying a used RV. First, check out the service department. See if they have certified personnel on the service team in case there are any troubles with your RV later down the road. You'll want to make sure you can trust them to fix your RV if anything was to happen down the road.
Also check if the service department and service bays are clean and organized. This is important when getting your RV serviced that you know it will be in good hands and treated well. And last, but not least, check out their online reputation. Make sure they are answering reviews they get, good or bad, online. And that there are more than a few reviews to make a good decision.
And lastly consider, is there more than one location? You won't always be in the same place you live when your RV breaks down. Knowing there is a network of support to help in times of need can make your RV travel more safe and secure. Often dealers provide support to customers first and having that extra safety net when you need it, is important.
We also use our Preowned Peace- of-Mind Promise program to thoroughly inspect our used RVs before listing them for sale. Use this program as a guide when you are researching on where to buy your used RV.
Questions to Ask When Buying a Used RV
Throughout the whole process be sure to ask as many questions as you need. You want to make sure you are getting the perfect unit at the best price. Questions to ask might be: did the unit have any water damage when it was brought in? What items have been fixed on the unit before listing it for sale? And how long has it been on the lot? Also, ask questions about the post-buying process for things such as service.
Asking these types of questions will allow you to better understand the condition of the RV before you purchase and if the dealership provides service after the sale.
Thoroughly Inspect the Used RV
Most dealerships will have over a 100-point inspection on used RVs to make sure they check everything on the RV, inside and out. They want to make sure appliances, features and lights are working and checking for soft spots anywhere on the RV.
But it is also important to inspect the RV yourself, so you can ensure everything is in working order before you buy and have to fix several items. Check in all cabinets and drawers for water spots or anything that doesn't look normal and check for soft spots in the ceiling, walls and floors as this can show signs of costly to repair water damage.
Check all the windows and doors to make sure they can still open and there isn't anything that concerns you like broken seals. Also be sure to check the general condition of the RV to see how much more wear and tear it can take on it and if it will last as long as you plan on owning it.
Download this handy checklist to take with you when inspecting a used RV you are interested in and don't miss a thing.
Consider Shopping at Dealerships Further Away
If you know exactly what you want and are having trouble finding it locally, it might be worth it to check out dealerships that are further away. You could potentially find your perfect RV a few more hours away that you don't want to miss out. And you can make a fun trip out of it. Since used RVs are not as available as new, sometimes you have to hunt further away than expected.
Be Patient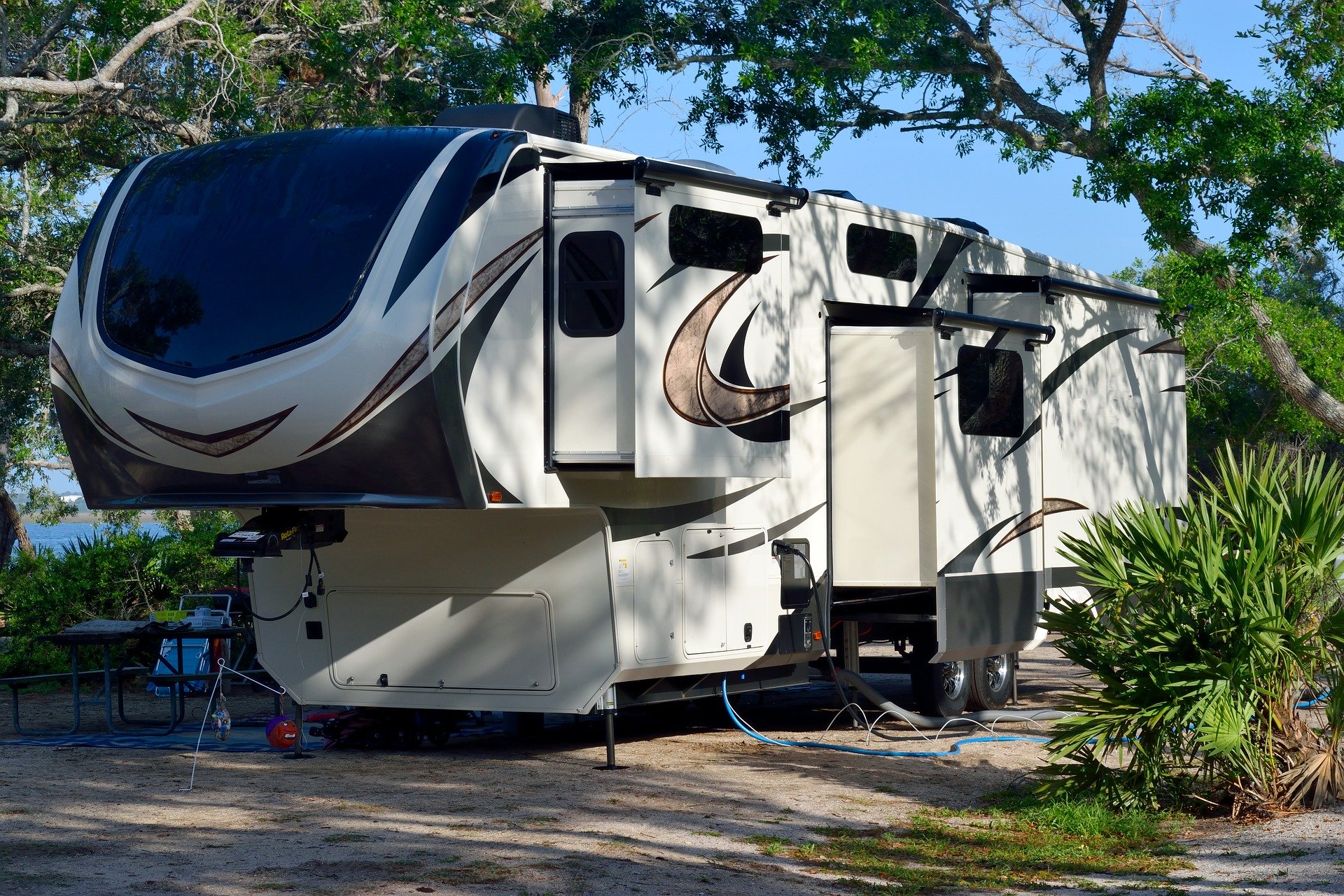 Lastly, it's important to just be patient throughout the whole process. It can be overwhelming at times and it may seem like the right RV will never come along. But it is important to practice patience and research. Owning an RV is a life changing event. And once you find a great RV that fits your lifestyle and family needs, the time it took to find that perfect one will be worth it.
Buying a used RV can be a less stressful process when you know what you want and know the right questions to ask. At Campers Inn RV, we have plenty of resources to help. Use our How-to Buy a Pre-Owned-RV guide to get step-by-step help through the process and more in-depth information before starting on your journey.