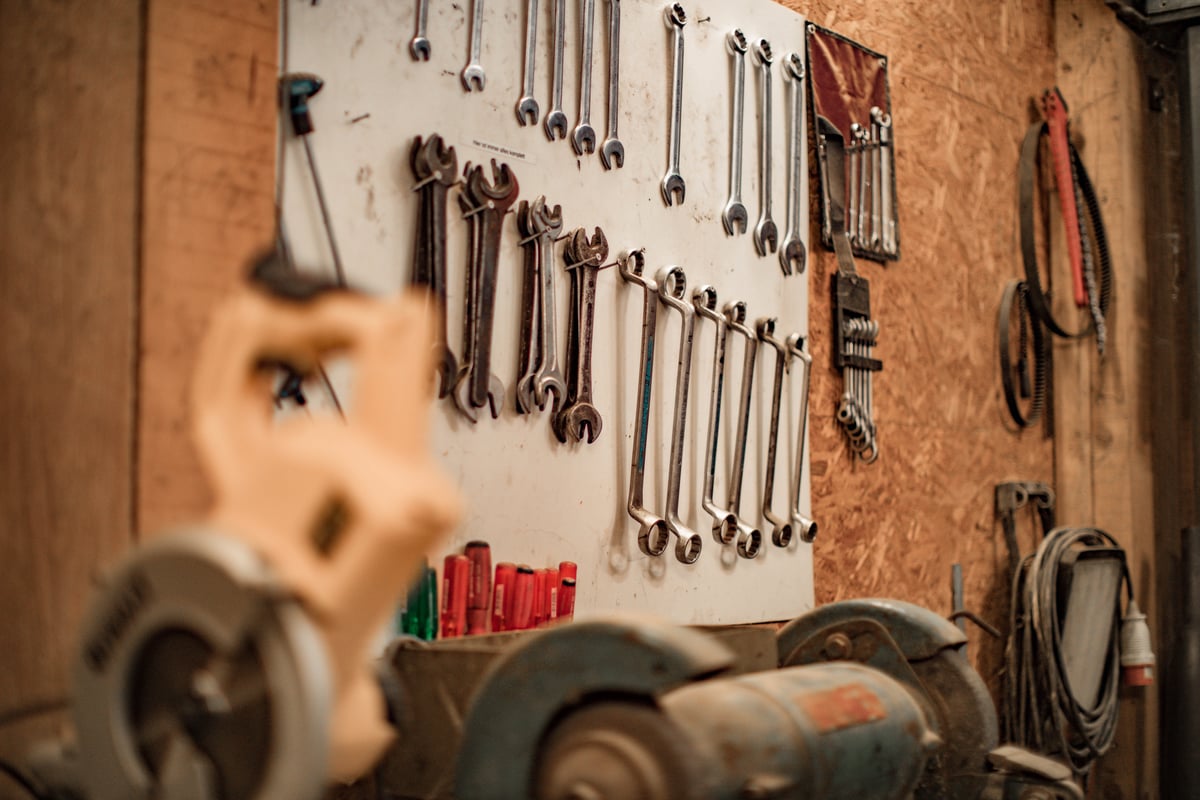 The RV buying process can be daunting if you've never bought a camper before, or even if you're buying from a new dealership. You want to know that no matter what happens, you're taken care of by a dedicated service team. At Campers Inn RV, we got you covered. Check out some features of our best in class maintenance packages below, these services are all included with the purchase of a new 2024 RV.
Exterior Maintenance
For starters, we make sure everything about the exterior of your RV is up to standard. This includes inspections of the roof for any damage or leaks, we reseal seams as joint as needed. It will ensure your RV is ready for any weather out on the road. We inspect and clean exterior lights including taillights, brake lights, and turn signals for the safety of you and your family. We will lubricate any slide-out mechanisms and awning arms. Don't worry, we don't forget about the tires. We check tire pressure and tread wear, as well as inspect and repack wheel bearings. Last but not least, we include 2 exterior washes, to keep your RV looking as fresh as the first day you brought it home!
Interior Maintenance
When the exterior is accounted for, we just as thoroughly service the interior of your new RV. We inspect the RV from the inside for any signs of leaks or water damage as well. Since safety is a top priority, we will test the batteries in smoke and carbon monoxide detectors and replace them if needed. To make sure everything feels brand new we will lubricate any door hinges and locks, as well as interior slide-out mechanisms or other moving parts. We inspect and clean air conditioning and heating vents, as well as their filters for cleanliness of your home away from home. Finally, we will test electrical components of the interior, such as lights, appliances, and outlets.
Mechanical Maintenance
The last problem any RV owner wants to encounter is a mechanical problem, so we got you covered for a variety of mechanical needs. We change engine oil and filter as well as check and replace the air filters. We will check that things are operating probably in the engine bay, including checking and topping off fluid levels of transmission fluid, brake fluid, coolant and power steering fluid. We will check and clean the battery terminals, and test and the battery for load.
Plumbing and Water Systems
In order to make sure your RV is ready to take on any season, we will winterize and summarize your RV once per year as part of our plumbing and water systems maintenance. Along with that, we will flush out and sanitize the freshwater system. We check for any leaks in the plumbing or water lines. It's important to have hot water for comfort on the road, so we inspect hot water heaters for proper operation and clean if needed. To make sure everything is in working order, we test the toilets, sinks, showers and faucets for proper functioning.
Electrical Systems
We go above and beyond in making sure electrical systems are wired properly, for the safety of you and your family on the road. We test the RV's whole electrical system, such as outlets, lights, and appliances. We inspect all power cords for signs of wear and damage. Lastly, we test the generator for proper functioning and service it if applicable.
Propane Systems
The final piece of our maintenance packages is a thorough inspection of the propane systems. We want to ensure your safety when cooking in your new RV, so we will check propane tank levels. We will also test all propane appliances, such as stoves, ovens, and water heaters. We also inspect the propane line and connections for leaks, to catch any potential problems at the source.
The bottom line is RV maintenance can be overwhelming and there are many parts and pieces that need to be checked thoroughly. You want to ensure that you are taken care of by a dealership with a comprehensive maintenance package. That's why Campers Inn RV has you covered with our best in class maintenance packages on your purchase of a new 2024 RV.
More Like This: